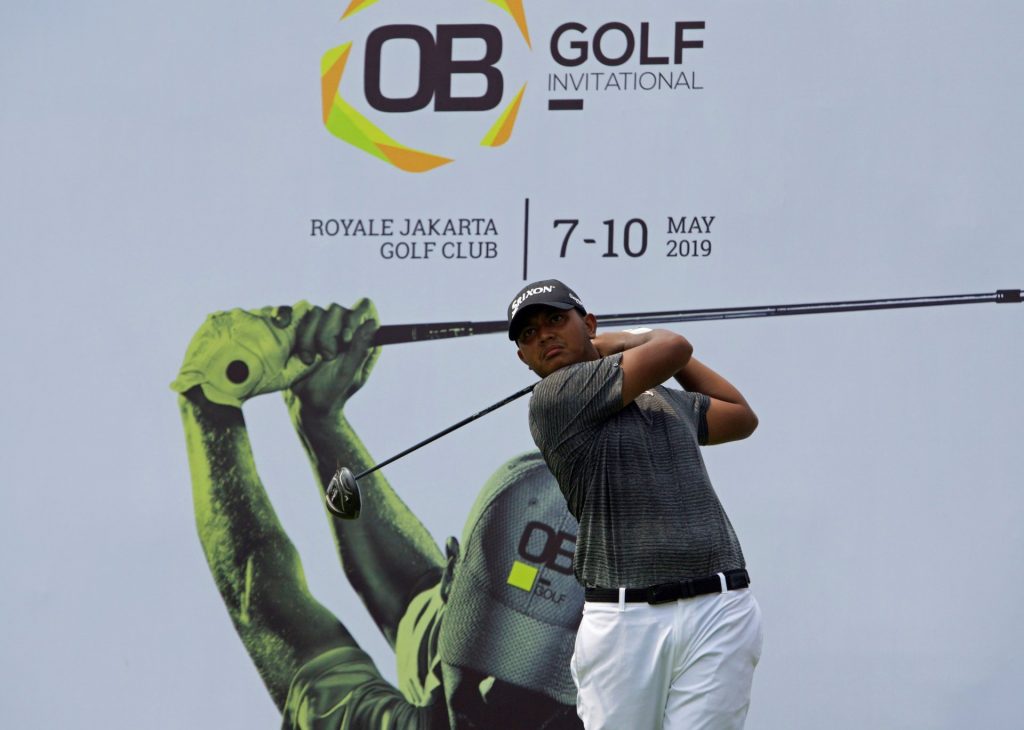 9th May 2019 | Asian Development Tour
Amir takes control at the OB Golf Invitational
Jakarta, Indonesia, May 9: Malaysia's Amir Nazrin continued his impressive form to sign for a five-under-par 67 and hold a two-shot lead in the penultimate round of the OB Golf Invitational on Thursday.
The 21-year-old Amir marked his card with one eagle, six birdies, one bogey and one double-bogey to compile a three-day total of 14-under-par 202 at the Asian Development Tour (ADT) event staged at the highly-acclaimed Royale Jakarta Golf Club.
Chinese Taipei's Wang Wei-lun, who held a share of the overnight lead, posted a 70 to take second place while Indonesian duo George Gandranata (68) and Rory Hie (71) and Japan's Hayato Yoshida (68) sit in third place at the US$65,000 event.
Amir made a fast charge with an eagle on hole two followed by birdies on holes four, six and nine for an outward 31. He stumbled with a double-bogey after the turn when his tee shot landed in the sand bunker but recovered nicely with birdies on holes 11 and 12.
"I made a wrong decision on hole 10 and hit my three-wood off the tee which left me with a bad lie in the fairway bunker. But I told myself to take the double bogey and move on and I managed to birdie the next two holes," said Amir.
The young Malaysian knows he will have a battle in his hands tomorrow as he stays on course for his maiden ADT victory.
"I wasn't thinking about my score at all. My irons were solid and I just made a lot of putts. I know it will be tough tomorrow but I just want to keep my focus and hope for the best," added Amir, who dropped a shot on hole 17 before rolling in an 18-foot birdie putt on the last for an inward 36.
The 25-year-old Wang, who returned in the morning to finish four holes in his second round, admitted he battled with fatigue in his back nine despite getting off to a hot start with three consecutive birdies.
"I started out with three straight birdies and was feeling very confident. However, I started to feel really tired after the turn and could not keep up the momentum.
"I woke up at 4.30am this morning to finish four more holes and then had to wait two hours before I started my third round. I just need to rest up, stay focused and try again tomorrow," added the Chinese Taipei player, who last tasted success on the ADT in 2017 with his breakthrough on home soil.
The OB Golf Invitational is the Tour's first stop in Indonesia this season and is celebrating its second edition on the ADT schedule this year.
Leading third round scores:
202 – Amir Nazrin 68 67 67
204 – Wang Wei-lun 67 67 70
205 – Hayato Yoshida 68 69 68, George Gandranata 68 69 68, Rory Hie 68 66 71
206 – Seung Park 71 67 68
Ends.
Latest Asian Development Tour News