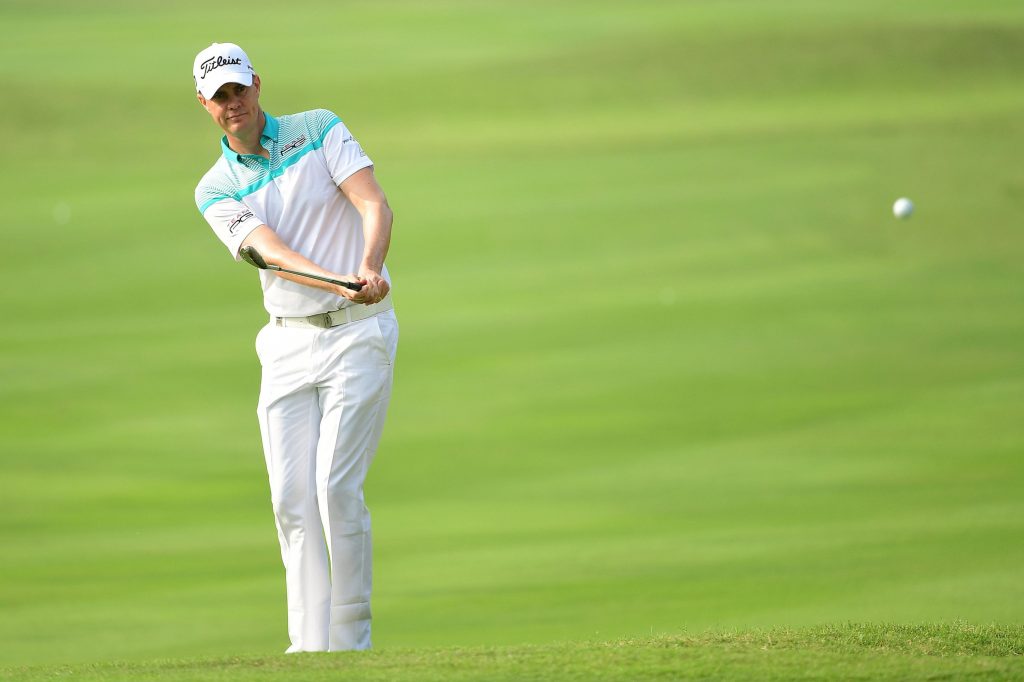 22nd August 2019 | Asian Development Tour
Blyth goes on birdie blitz to take slim lead at the PGM Northport ADT Championship
Kuala Lumpur, Malaysia, August 22: Australia's Adam Blyth praised the Glenmarie Golf & Country Club after surging to a one-shot lead by firing a eight-under-par 64 at the halfway stage of the PGM Northport ADT Championship on Thursday.
Blyth, who is seeking his maiden Asian Development Tour (ADT) win this week, came into contention after firing nine birdies, including five on the back nine, to compile a two-day total of 12-under-par 132.
"This is one of the best course I have played in. The course is just fantastic and it made my putting game excellent today. I am looking forward to the same tomorrow," said Blyth, who shot a 68 on the opening day.
Thailand's Pannakorn Uthaipas trails Blyth by a shot in second place going into the penultimate round.
Like Blyth, Pannakorn, the 2017 ADT Order of Merit winner, also marked his scorecard with nine birdies to sign for a 64.
Fiji's Sam Lee, who took the first round lead, continues to remain in contention after he signed for a 68 to lie two shots off the pace in third position.
"I started off well and I think that paved the way for the four-under score. The weather was also good, there wasn't too much wind and I hit it where I had to hit it," said the two-time Fiji Open champion.
"I've just got to keep doing what I've been doing and hit it on the greens."
Lee is playing in his fifth ADT event this year and is aiming to finish inside the top seven on the Order of Merit, which would earn him a berth at the Asian Tour in 2020.
He is currently ranked 96th on the ADT Order of Merit.
Singapore's Quincy Quek ended his day three shots back from Blyth in fourth place on a rain soaked day which saw play halted for almost 90 minutes.
Quincy, who has two top-10 finishes this year, posted a 67 which included six birdies.
Malaysian Amir Nazrin is also in the fray, tailing Blyth by four shots after he fired 67 which included a monstrous birdie putt on the 16th hole. 
Amir is seeking another good outing on home soil after finishing fifth at the PGM ADT Penang Championship in April.
The PGM Northport ADT Championship offers a total prize purse of RM225,000.
Ends.
Latest Asian Development Tour News