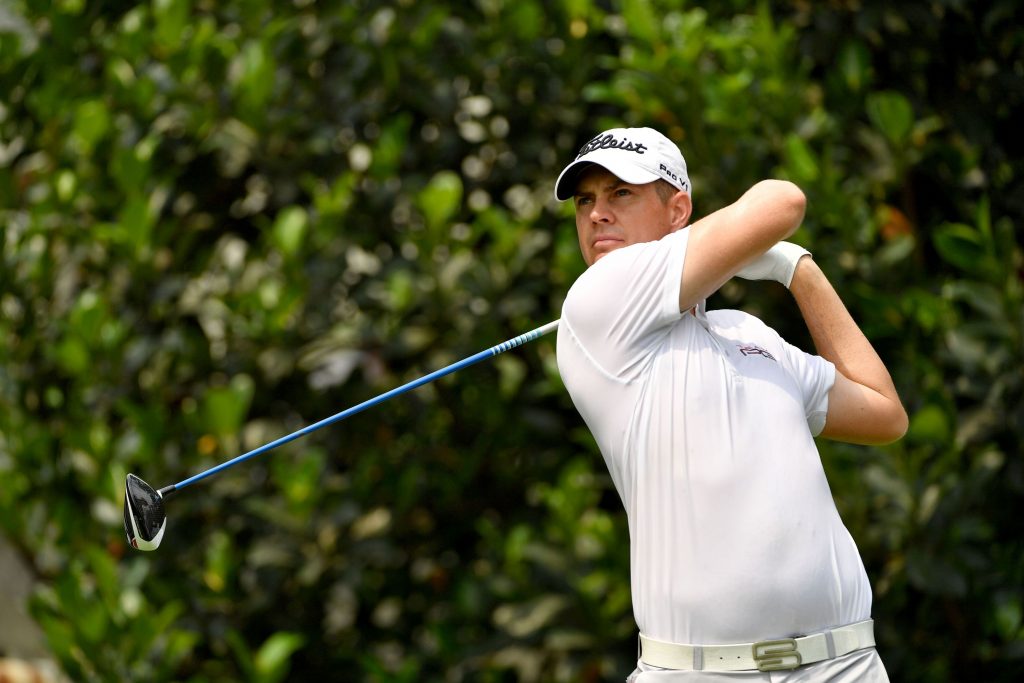 23rd August 2019 | Asian Development Tour
Eagle-inspired Blyth opens up three-shot lead in Malaysia
Kuala Lumpur, Malaysia, August 23: Australia's Adam Blyth continued to lead the way after carding a third round six-under-par 66 to open up a three-shot lead over Singapore's Quincy Quek at PGM Northport ADT Championship on Friday.
Blyth came into the penultimate round as the overnight leader, holding a slender one-shot advantage, but put some daylight between him and Quek after firing five birdies and an eagle for a three-day total of 18-under-par 198.
Thailand's Pannakorn Uthaipas, the 2017 ADT Order of Merit winner, signed for a 70 to share third place with first round leader Sam Lee of Fiji as they trail Blyth by five shots with their 203 total.
Shahriffuddin Ariffin and Amir Nazrin are the highest placed locals heading into the final round in tied-sixth place together with Singapore's Gregory Foo at the Asian Development Tour (ADT) event.
Two-time ADT winner Danny Chia, meanwhile, sits nine shots off the lead in a share of ninth place that also includes compatriots Fakhrul Akmal and Kenneth De Silva.
Buoyed by his good showing at the Glenmarie Golf and Country Club, Blyth remains very optimistic of his chances of claiming his maiden Asian Development Tour (ADT) title on Saturday.
"I'm feeling good and I am going to give it my best. I had a good round, and came to it in the middle with a couple of birdies and that eagle. I have my wife here with me too, so it's been great so far.
"We have a good field out here, and it feels good off the tea as the course is in good condition. It will be a lot of fun tomorrow for sure," said Blyth.
Blyth notched his first birdie on the third hole before he fumbled with a bogey in the next hole.
But the 37-year-old's round came to life after that, closing out the front nine with two further birdies before sinking an eagle on the par-five 11th hole.
A final birdie would arrive on 16 for a sizeable lead on Saturday.
The PGM Northport ADT Championship offers a total prize purse of RM225,000.
Ends.
Latest Asian Development Tour News