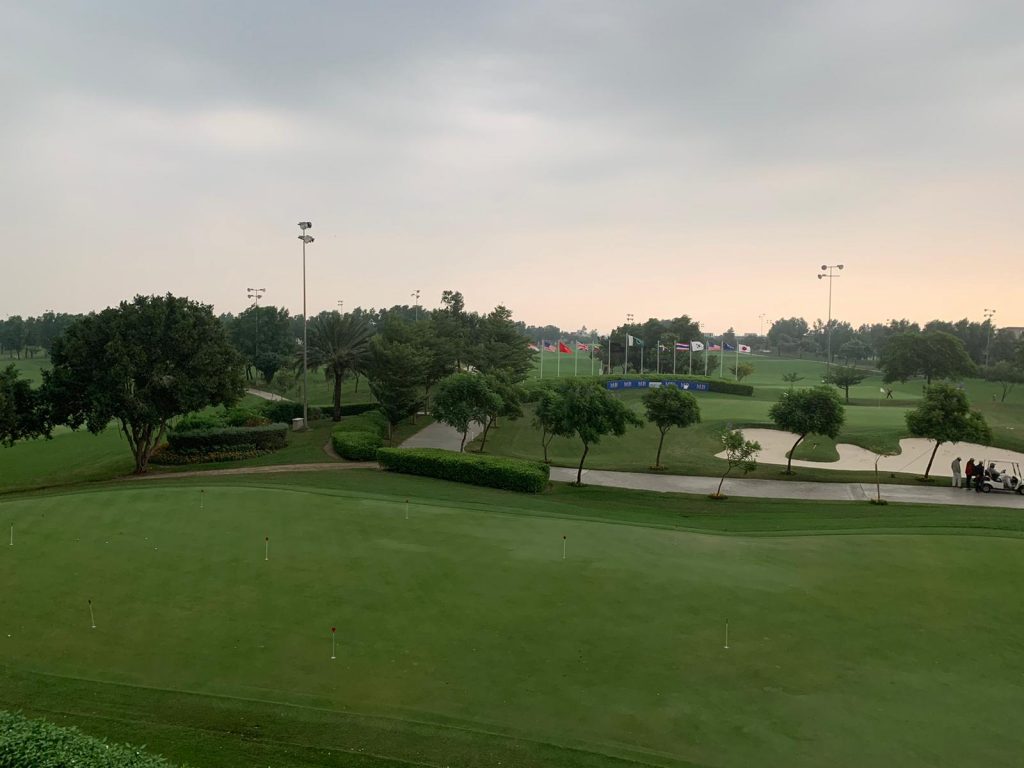 18th October 2019 | Asian Development Tour
Gamma secures clubhouse lead at weather-disrupted Raya Pakistan Open
Lahore, Pakistan, October 18: Japan's Nari Gamma shot a commendable four-under-par 68 to take the halfway clubhouse lead at the weather-hit US$80,000 Raya Pakistan Open on Friday.
Gamma, who held a share of the opening round lead after carding a 66, fired six birdies against two bogeys to stay atop the leaderboard with a two-day total of 10-under-par 134 at the Defence Raya Golf and Country Club.
Local prospect Muhammad Munir and Singapore's Mitchell Slorach moved into third place on matching 141 after posting rounds of 72 and 70 respectively.
Overnight co-leader Joohyung Kim of Korea is one of the 48 players, who will return to complete their second rounds at 7.30am local time on Saturday. Play was halted for two hours and 40 minutes due to lightning threats at the Defence Raya Golf and Country Club.
"To be honest, I am surprised to keep a low score despite the tough conditions today. My aim was to keep the pace of my putting. The delay also helped me improve my iron game on the soft greens," said Gamma.
"The front nine was a bit tricky from the fairways, but I'm pleased to score a couple of birdies on the back nine."
Gamma, who turned professional two years ago, did not start well after mixing two birdies with two bogeys in the opening nine holes.
But bad weather proved a good omen for the Japanese, who fired four birdies after the turn to lead for the second consecutive day.
Gamma also reserved praise for the local golfers in this Asian Development Tour (ADT) event.
"Some of them are really good, and I expect a tough competition until Sunday. Just hoping to keep a low score in the next two days."
Pakistan's Aadil Jehangir fired a hole-in-one on the par-three 17th hole for what is the is 21st ace in his career.
"Well, I have only shot four aces in professional tournaments, but I have to say this one was the most special. It only had one bounce before going in! I am pleased and it gives me some boost for the rest of the tournament."
Latest Asian Development Tour News