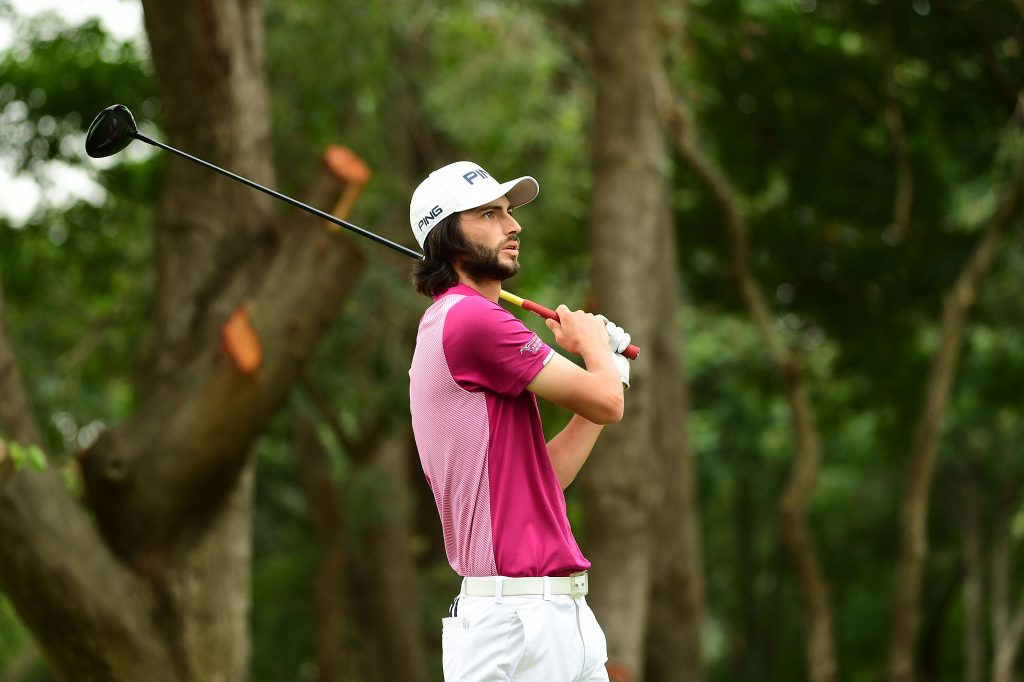 7th May 2019 | Asian Development Tour
Killen takes the opening lead at the OB Golf Invitational
Jakarta, Indonesia, May 7: England's Matt Killen fired a six-under-par 66 to take the lead in the opening round of the OB Golf Invitational on Tuesday.
Three players trail one shot behind in second place following matching 67s at the US$65,000 Asian Development Tour (ADT) event. They include American Jeremy Wendelken, Chinese Taipei's Wang Wei-lun and Thailand's Worrasorn Suwanpanang.
Local prospects George Gandranata, Rory Hie, Jordan Irawan and Peter Gunawan were among 11 players tied for the fifth spot following their rounds of 68 at the highly-acclaimed Royale Jakarta Golf Club.
Play was suspended at 3.15pm local time due to lightning threats and resumed at 4.30pm. However, it was later abandoned at 6.03pm due to fading light. Three players resumed their first round at 7am on Wednesday morning with the second round starting as scheduled.
Starting from the 10th hole, Killen notched birdies on holes 12, 14, 15 and 17 to make the turn in 32. He went on to grab a birdie on hole three before dropping a shot on hole five after failing to make his par-save from nine feet.
"I putted really solid today and made some key putts. No complaints about today with seven birdies on the scorecard. My only mistake was on hole five but it is a very tough hole with a tricky pin position," said Killen, who recovered with two birdies on his way home for an inward 34.
"The highlight of my round would have to be hole 17. It is a long par-four hole and I hit my four-iron from 220 yards to about four-feet and made that downhill putt," added the Englishman, who is eyeing his maiden ADT victory this week.
Wendelken, who also started on the 10th hole, opened with a fantastic birdie after chipping in from the fringe. He went on to grab birdies on holes 12, 15, and five before wrapping up a bogey-free round with a 15-foot putt for birdie.
"I drove it really well off the tees today and gave myself a lot of chances, it was a pretty solid round. My wedge game was good too and I chipped in on my first hole which gave me some momentum," said Wendelken, who was accurate off the tees and only missed two fairways.
"This course is pretty forgiving off the tees and a lot of the tees were pushed forward today. I like this course and it really suits my game," added the American, who earned his Tour card at the Asian Tour Qualifying School in January.
The OB Golf Invitational is the Tour's first stop in Indonesia this season and is celebrating its second edition on the ADT schedule this year.
Leading first round scores (incomplete):
66 – Matt Killen
67 – Jeremy Wendelken , Wang Wei-lun , Worrasorn Suwanpanang
68 – Sorachut Hansapiban , Jordan Irawan , Justin De Los Santos , Brian Jung , Joshua Shou , Peter Gunawan , Amir Nazrin , George Gandranata , Rory Hie , Hayato Yoshida , Joohyung Kim
Ends.
Latest Asian Development Tour News