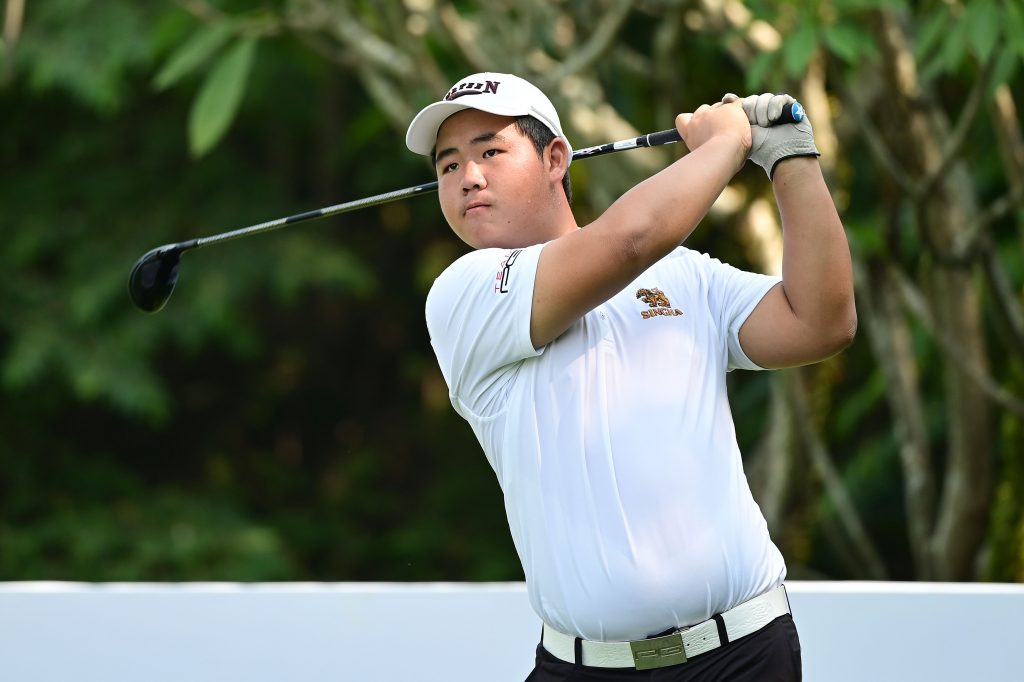 17th October 2019 | Asian Development Tour
Kim shares opening round lead with Gamma at the Raya Pakistan Open
Lahore, Pakistan, October 17: Korean Joohyung Kim showed great resolve of winning the Asian Development Tour (ADT) Order of Merit when he fired a six-under-par 66 to grab a share of the first round lead with Japan's Nari Gamma at the US$80,000 Raya Pakistan Open on Thursday.
The 17-year-old, buoyed after taking over top spot of the money list recently, bounced back superbly from an opening bogey to fire seven birdies to share the day's honour with Gamma at the Defence Raya Golf and Country Club.
The duo are two shots ahead of Sweden's Oscar Zetterwall, whose flawless 68 comprised of four birdies which all came on the front nine.
The local contingent showed they are certainly no pushovers with as many as seven of them, including amateur Zohaib Asif and seasoned campaigner Muhammad Munir bunched in fourth place alongside one-time ADT champion Sam Gillis of the United States.
"I kept it in position today, hitting the fairways and lots of greens to set up plenty of birdie opportunities. And of course, what mattered most was to make the them count," said Kim.
Kim started on the back foot when he bogeyed the par-four first hole. But he was undeterred.
Kim responded almost immediately with two successive birdies before making further gain on eight to turn in 34.
On his return inward-nine, Kim powered his way to four more birdies including a sublime 30-footer on 14.
"I made a good long putt on 14, it was from about 30 feet. That birdie which came on the toughest hole of this course really got my momentum going as I finished off nicely with another couple more on 16 and 17.
"I'm happy with how I've played today and hopefully this good form continues for the rest of the week," he added.
For Gamma, it was certainly a day to savour as it is the first time he made it to the top of the leaderboard since turning professional two years ago.
Playing in the afternoon group, he matched Kim's effort by marking his bogey-free scorecard with six birdies, including three in his last five holes.
"This is the first time I lead or co-lead in a tournament as a professional, I'm very happy!
"I missed the green only on one hole, so my iron play was pretty good today. I'm loving the golf course and the condition is great. So, hopefully i can have a good round tmorrow again" said the Japanese.
Latest Asian Development Tour News