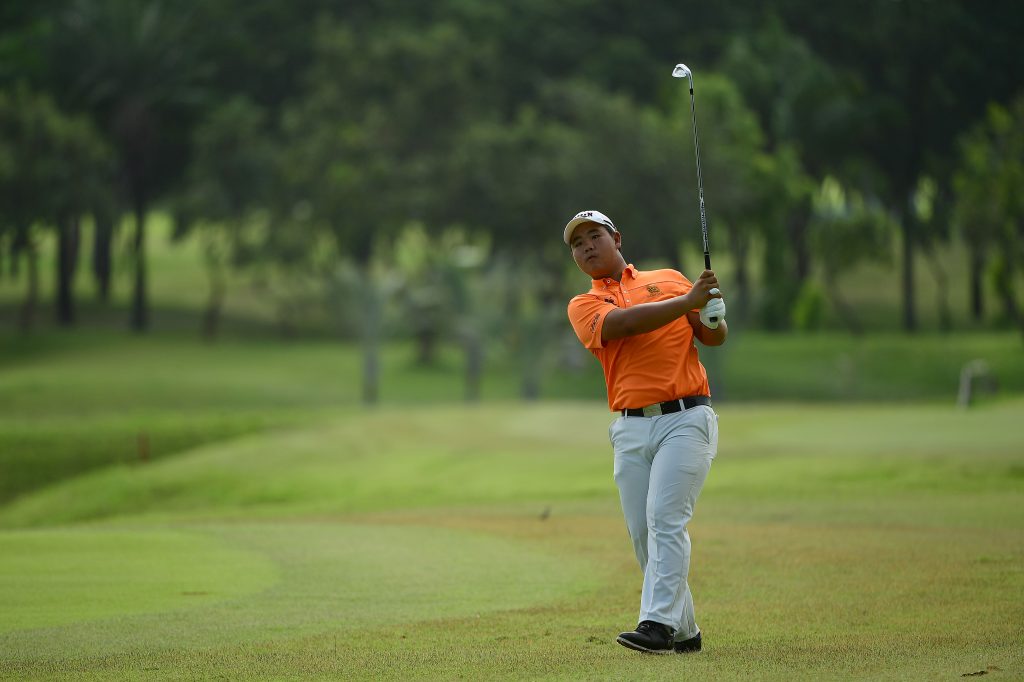 28th June 2019 | Asian Development Tour
Kim stays in pole position at the PGM ADT Championship @ Tiara Melaka
Melaka, Malaysia, June 28: Korea's Joohyung Kim remains the man to beat as he holds a four-shot lead following a five-under-par 67 at the penultimate round of the PGM ADT Championship @ Tiara Melaka on Friday.
The 17-year-old Korean only managed to finish 15 holes before play was abandoned for the day at 7.16pm due to fading light at the RM 225,000 (US$54,000) Asian Development Tour (ADT) event.
He was among 11 players who resumed their third rounds at 7.30am on Saturday morning at the Tiara Melaka Golf and Country Club.
Kim, who joined the play-for-pay ranks in 2018, compiled a three-day total of 17-under-par 199 to stay in position for his maiden ADT victory. Two players trail behind him in second place after posting matching 67s. They include Fiji's Sam Lee and Malaysia's Sukree Othman.
Kim, who set the course ablaze with a stunning 63 in the second round, extended his hot form with three birdies in his opening nine holes to make the turn in 33. He went on to nail birdies on holes 10, 13 and 16 before dropping his first shot of the day on hole 17 for inward 34.
"I started off with two good holes after making birdie putts inside five feet. It was another stress-free round today thanks to my short game and I was hitting it much better," said Kim, who is a two-time winner on the Philippine Golf Tour.
"I made a good par save on hole five from the bunker which was my best shot of the day and two more birdies before it got dark. Overall I am in good position but I don't want to think about it because there is another day tomorrow and it is not over till it's over.
"I have been in this position a couple of times already this season, hopefully it will be my time tomorrow," added the young Korean, who is based in Thailand.
Leading third round scores:
199 – Joohyung Kim 69 63 67
203 – Sam Lee 70 66 67, Sukree Othman 70 66 67
204 – Chinnarat Phadungsil 70 68 66
205 – Naoki Sekito 70 65 70
207 – Donlaphatchai Niyomchon 72 68 67, Quincy Quek 71 68 68, Danny Masrin 70 68 69, Pannakorn Uthaipas 69 68 70, Ben Leong 68 69 70, Nicholas Latimer 70 67 70
Ends.
Latest Asian Development Tour News