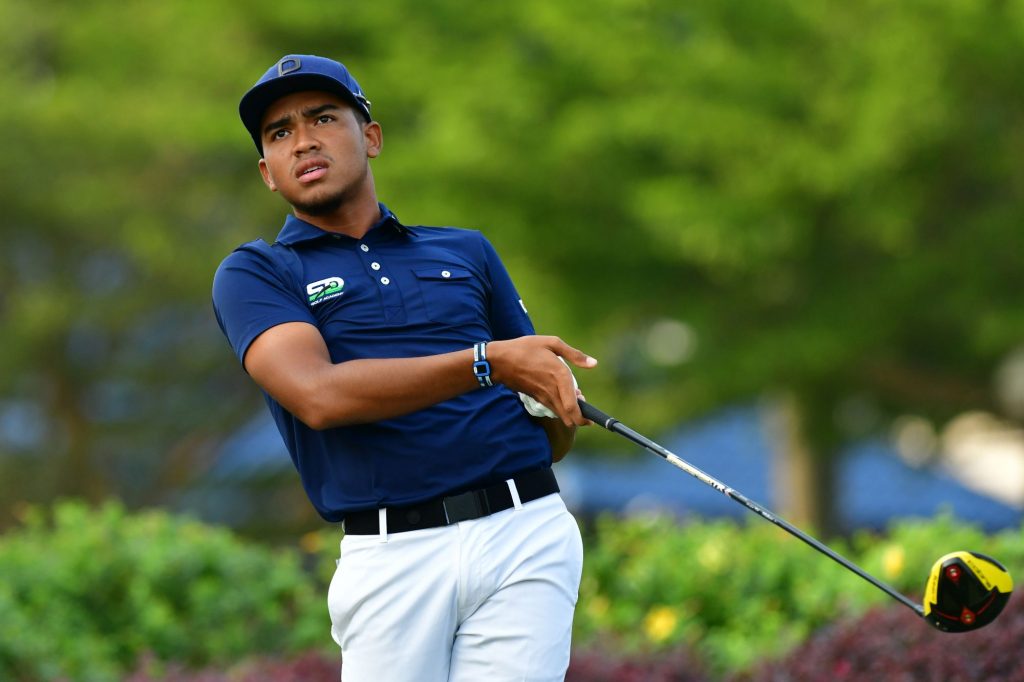 10th September 2019 | Asian Development Tour
Olympics chasing Shahriffudin confident of ending Malaysia's duck at the PGM Sabah ADT Championship
Kota Kinabalu, Sabah, Malaysia, September 10: Malaysia's rising star Shahriffudin Ariffin is supremely confident of ending his country's barren title run in the 2019 Asian Development Tour (ADT) season when he competes at the PGM Sabah ADT Championship (September 11-14) which starts on Wednesday.
After 12 events this year, there is yet to be a Malaysian winner but young Shahriffudin has been going great guns with two top-10 finishes in his last four tournaments on the ADT.
The 20-year-old was the best local finisher at the PGM Northport ADT Championship a fortnight ago, and he is looking to take that form to the Sabah Golf and Country Club.
"I am confident of winning this tournament because my form is good at the moment. The last time I won was also around this period, so I am feeling good about my chances," said Shahriffudin.
"I know the course (Sabah Golf and Country Club) well, having already played there three times.
It is a challenging course that you must be familiar with to thrive in. My goal is to go out there and make as many birdies as possible."
Shahriffudin is also the last Malaysian to triumph on the ADT circuit, when he edged Nicholas Fung to win the PGM Labuan Championship 2018.
The world number 663, who won despite playing with a stiff neck, is planning to use the PGM Sabah ADT Championship to take a step closer to his dream of playing at the 2020 Olympics.
"I have been playing in a lot of ADT events to earn world ranking points in hopes of making it to the Tokyo Olympics. I am some way behind to make that cut, but with several victories nothing is impossible," said the Malaysian.
Shahriffudin is also looking to secure an Asian Tour card by finishing in the top-seven on the Order of Merit. He is currently ranked 19th on the money list after a season haul of US$8,582.
But he will face resistance from defending champion Ben Leong, who has two top-10 finishes in as many ADT appearances this year.
Should Shahriffudin or Ben triumph, they will continue Malaysia's legacy of always having at least one winner since the ADT inception in 2010.
Current Order of Merit leader Naoki Sekito of Japan will also aim to extend his lead on the money list when he tees off on Wednesday.
Korea's Joohyung Kim, who clinched the Chiputra Golfpreneur Tournament on August 24, will also be aiming to seal back-to-back victories on the circuit.
Kimis right behind Naoki on the Order of Merit, with US$41,228 to his name on the money list.
Thailand's Pannakorn Uthaipas and Singapore's Quincy Quek are among the other notable names competing at the PGM Sabah ADT Championship which offers a total prize purse of RM225,000.
Ends.
Latest Asian Development Tour News