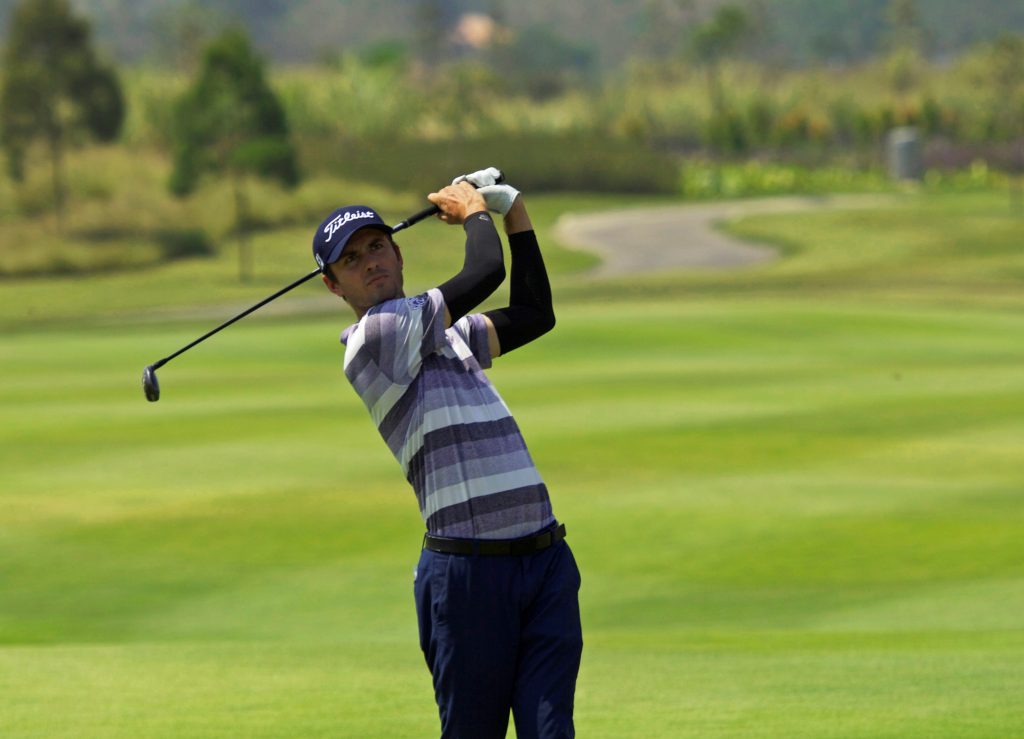 25th September 2019 | Asian Development Tour
Simsby moves into halfway lead at Combiphar Players Championship
Bandung, Indonesia, September 25: American Trevor Simsby posted a second straight three-under-par 69 to grab a one-shot lead at the halfway stage of the Combiphar Players Championship on Wednesday.
The 26-year-old Simsby carded seven birdies against four bogeys to move atop the leaderboard with a two-day total of six-under-par 138 at the wind-swept Parahyangan Golf.
Japan's Ryuichi Oiwa marked the day's best score with a 68 to take second place on a tough scoring day where only nine players broke par in the US$100,000 Asian Development Tour (ADT) event.
Thailand's Jakraphan Premsirigorn and Wang Wei-lun of Chinese Taipei settled four shots off the pace in tied-third place following respective scores of 71 and 73.
Malaysian Amir Nazrin battled to a 70 to sit in fifth place alongside Sam Gillis (73) of United States, Englishman Matt Killen (71) and Singapore's Jesse Yap (73) on matching 143s.
"I was feeling confident out there today. I was also fortunate because there wasn't much wind when I teed off, compared to the opening round when it was really windy in the afternoon," said Simsby, who started the day trailing by two.
"I didn't get off to the greatest of starts, but I'm glad to have bounced back nicely. You need to be patient on a new course like this, it can be tricky and not the way you look at it. The fairways and bunker were perfect though," added the 26-year-old Qualifying School graduate.
Simsby, playing in his first season in Asia, is thrilled to put himself on course to win his first victory on the secondary circuit.
He has come close on several occasions, finishing tied-fourth at the PGM ADT Penang Championship and PGM Northport ADT Championship.
Overnight leader Brandon Lau of Malaysia posted a disappointing 83 to slip to tied-40th place which Korea's Joohyung Kim, highest-ranked player in second place on the Order of Merit, carded a 75 to tie in 27th position.
The halfway cut was set at eight-over-par 152 with a total of 54 players progressing to the weekend rounds.
Ends.
Latest Asian Development Tour News