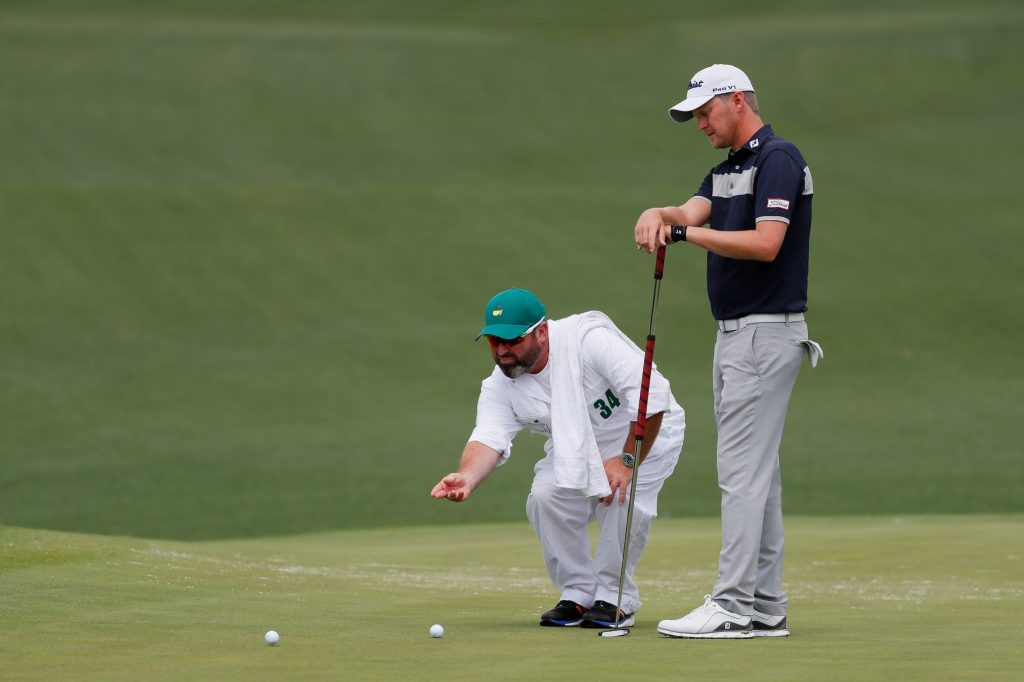 12th April 2019 | Asian Tour
Harding's journey from Zambia to Augusta has been hard work
By. V. Krishnaswamy
Swamy is one of India's leading sports writers, who has covered over 20 Majors and 250 international golf tournaments. And if he were to answer the divine call, he will be the first to jump on the plane to Augusta National, which is where he is this week.
Augusta, April 12: It has literally been a journey from Z (Zambia) to A (Augusta) for Justin Harding over the past year. This week last year, the 31-year-old Harding was at home and getting ready to play the Zanaco Masters, an event on the Sunshine Tour in Zambia. He missed the cut.
Twelve months and 52 weeks on, he is playing at Augusta National. He was the clubhouse leader when he finished his round, but was later overtaken by Brooks Koepka and Bryson DeChambeau, who each shot 66.
In the period since the start of 2018 he has played 38 tournaments spread over 22 countries and made his way through into World's Top-50 with five wins, two on Sunshine Tour in South Africa, two on Asian Tour and one on European Tour besides a whole lot of other Top-10s. In the process he climbed more 650 places on World Rankings  from 712 to his current 49th. "Most of the tournaments I have play on have been new to me," said Harding.
For Harding oldest of the 17 debutants this year, playing the Masters was the furthest from his mind as he watched it on TV last year.
A win in Qatar Masters and a second place in Kenya Open, both on the European Tour, moved him inside Top-50 to 48th place just in time before the cut-off for Masters. He was in.
When asked what was the reason for his success over the last 15 months, Harding said, "Consistency.  Becoming a little better mentally.  No longer really going through the highs and lows and emotional roller coaster, so to speak.  But that also comes in not really playing the aggressive mindset game that I was in the past.  I'm hitting three‑woods off tees a little more often now, laying back on drivable par‑fours, just trying to get a little bit smarter on the golf course, making less mistakes and hoping a couple birdies come."
About his practice here at Augusta, Harding said, "I did nine, nine and nine.  We, I had a terrible front nine on Tuesday and I decided to try it again on Wednesday morning and it was a bit better and I actually negotiated it quite nicely this morning.  But I didn't really, I didn't want to overdo it.  Everyone sometimes kinds of comes to Augusta and tries to play as many rounds as they can.  I kind of wanted to stick to the same sort of game plan and setup that I normally have every other week.
On his closing bogey, Harding admitted, "So I would love to have got into the clubhouse at four‑under par, but I was actually trying to give myself another birdie chance, sometimes it doesn't quite happen.  It's all right. We got a lot of golf left to play, I'll be all right."
Asked if some of the South African stars of the past had given any advice, Harding said, "I haven't spoken to Gary (Player) yet.  I spoke to Ernie (Els) and chatted to him a little bit about the back nine when I played with him in San Antonio last week. And then obviously I had practice rounds with (Branden) Grace and (Charl) Schwartzel and (Louis) Oosthuizen and Jovan Rebula. Both him (Rebula) and I were just trying to pick each other, pick the big boys' brains and it's just helpful.
His mother, Carol and father, Stafford, are both here in Augusta. His father got his visa in the nick of time and was glad to be here to see Harding playing.