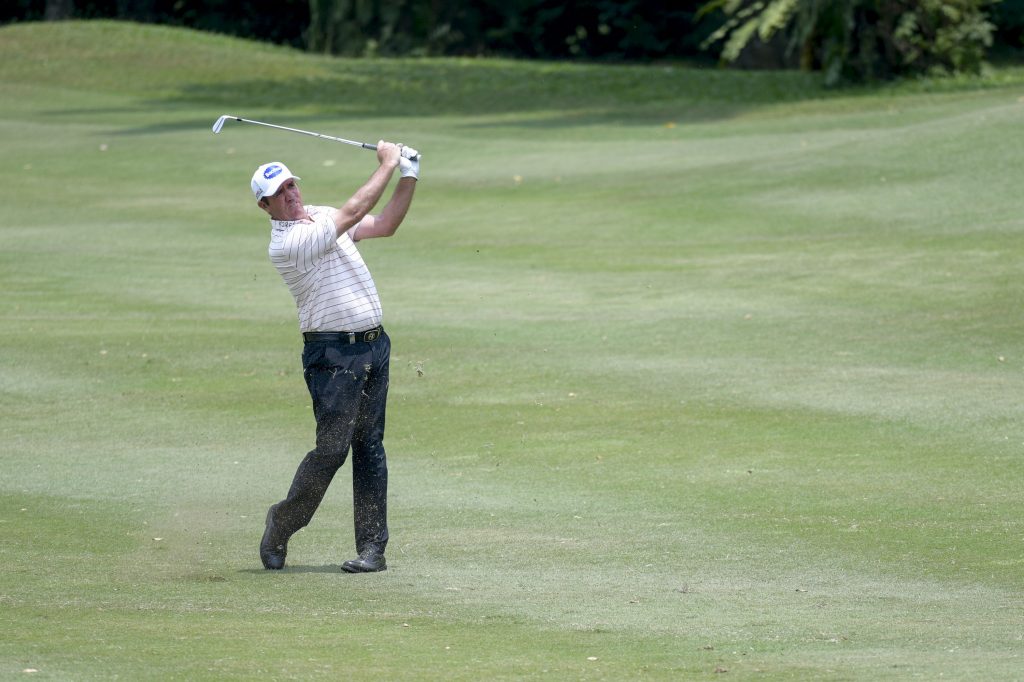 19th June 2019 | Asian Tour
Kolon Korea Open: Preview What They Said
Jazz Janewattananond (Tha)
I feel very refreshed coming into this week. I had a week off. I was back home last week after being on the road for like four weeks in a row. It's been a long month, but I got one week off to rest and I'm ready to compete again this week.
I worked on my game a bit back home as well so hopefully the efforts will pay off. I am happy with the way I finished in Japan for the back-to-back top-fives. I didn't start off well, but it got better and better and I ended up capping good results.
I felt tired when I was in Kansai but somehow, I managed to pull through it and it got better every week. The good finishes I had in Japan really boosted my confidence as I have always struggled to play well in Japan. I guess I am more used to the greens and grass in Japan now.
It was nice to put up a good run and gave myself a chance to qualify for the U.S. Open. Came close and it all came down to the last putt. Would have loved to hole that putt to qualify but it's alright. I guess it happened for a reason. If I holed that putt, I probably won't be here this week.
I have The Open coming up and there are still a lot for me to play, like the Order of Merit chase on both the Asian Tour and the Japan Golf Tour, as well as breaking into world's top-50 in the next couple of weeks to qualify for the World Golf Championships – FedEx St. Jude Invitational.
I need to play well these few weeks to give myself a chance though. I have the Kolon Korea Open this week and the next two weeks in Japan to try and break into top-50. The course is tough this week, so you need to come up with a good game plan.
I managed to spend time with my family and friends last week. I haven't seen them for a month, so it was good to see them. I managed to sleep a lot too which is good.
Scott Hend (Aus)
The course is looking alright. I expect the greens to be a lot quicker when the tournament starts tomorrow. Nice weather this morning when I played the practice round. It's been great in Korea so far. It's my second week here. I played a local event last week.
It's always good to spend time with my good friend Young Nam, who will be on my bag this week. He's been painful and because he has no friends, so I got to be his friend (laughs).
He's like a stepbrother to me really. We look out for each other and I am fortunate to have a friend like him. I am looking forward to coming back here for his wedding already. It's going to be pretty cool.
It's been a long time since I last played the Korea Open. The last time I played was in 2007. I remember making the halfway cut and I remember some of the putts being quite slippery in the weekend. It can be very difficult out there.
There are always things to play for in every event. It will be nice to play well enough to contend for another title. It's always a good thing to get into The Open championship too. Just got to take every week as it is and work on it.
Sanghyun Park (Kor)
I have been achieving good results recently, so I am very happy. I don't see myself having too much pressure as I have already qualified for The Open prior to this event. I have played well here the last few years, so I am definitely hoping to do as well or even better this time.
I have played here a lot of times. I can expect where the pin positions will be each day and I guess that helped me to put up good results on this course. This is a very challenging course. You must have experience here to get a good score.
I have had that experience, so I think it is safe for me to say that I always play well here.
Scott Vincent (Zim)
I have been so close to winning so many times, that it is a relief to finally get my first win under my belt. Coming into this week at the Korean Open with some confidence is great. Of course, each week is new, but my game is coming into some good form and I am excited to compete this week. There is a little bit more to play for as well with the spots in The Open up for grabs.
I just have to focus on my game this week. All I can try do it put myself in position for Sunday and see what happens. This is a tough course with some tricky pins in the past, so I'll have to be sharp. I have had some nice finishes in Korea with a couple of second place finishes and a third-place result as well so I'm hoping to add to that.
I will always credit the Asian Tour for helping me get my game to the next level. There are so many opportunities with several co-sanction events and good tournaments. Asian Tour has some of the best perks for doing well.
My thoughts on this course are that it is a high demanding golf course where you cannot hide any weaknesses in your game. It requires extreme precision because of hole locations. It's a challenge but I'm looking to improve on my finish here last year.
Minchel Choi (Kor)
I am feeling the pressure being back here as the defending champion. But at the same time, I am very excited to defend my title. My game is pretty alright as of late. I remembered hitting a very good third shot on the last hole 18th which went straight at the hole and I almost made an eagle. That was really memorable.
A lot of changes for me since I won last year. Many people recognize me now and I can choose the tournaments that I want to participate in. It's been really amazing. Of course I am aiming for The Open spot again this year. I had a great experience last year so I'm definitely hoping to tee up at The Open again.
It's really important to have the right strategy at the Woo Jeong Hills. You need to tackle it shot by shot and trust your judgements based on the situations.
Tirawat Kaewsiribandit (Tha)
I feel confident with my game right now, having won another title on my local circuit back home two weeks ago. The game feels good for this week. I am hitting it better off the tees but my iron-play still need a little bit more work.
I have been working on my fitness too so hopefully the efforts pay off this week. The par-threes are very difficult on this course. They are long par-threes and my plan is to play shot by shot and just focus on hitting fairways and greens, keeping it as simple as possible.
It has been a learning curve for me since winning in Pakistan last year. I am really happy and proud because it has been my long-time dream to win on Tour. Even though my results have not been great this year, I gained a lot of valuable experiences from the big events that I have played so far and that helped my game as well.