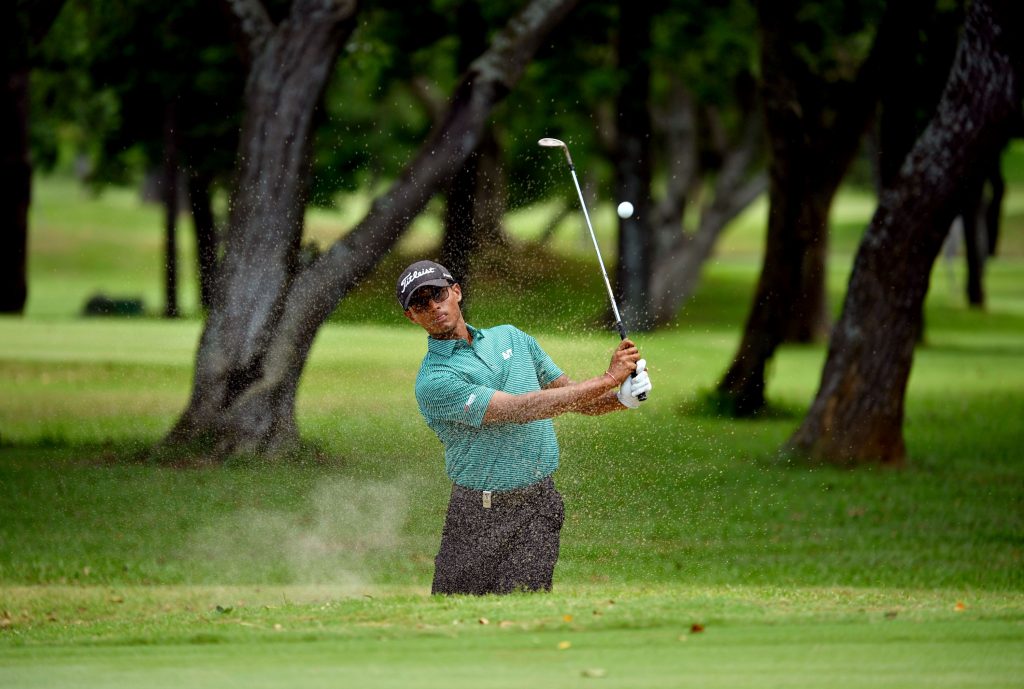 5th October 2019 | Asian Tour
Mercuries Taiwan Masters Rd 3: What they said
Miguel Tabuena (Phi) Third round 68 (-4), Total 207 (-9)
It was pretty windy today. But I played really solid except for the last hole. I'm happy with the way I'm hitting it. I think I have an advantage tomorrow if I'm hitting it like this and it should be exciting. I know what it takes to win. I know what it would take to win especially if the conditions aren't that nice tomorrow. I've a good track record here. There should be a bit of rain, there should be a bit of wind, but if I'm striking it like this, I know I can win.
Ajeetesh Sandhu (Ind) Third round 70 (-2), Total 207 (-9)
I'm tied for the lead so I'm really excited about that. But I'm not getting ahead of myself. I just want to keep on doing what I've been doing the last few days.Whenever you're in the lead or tied for the lead going into the last round, you know you're in a for a good chance and you got to take advantage of that. Being in this position is what I've always aimed for at the week. I think we got a bit unlucky with the wind today. The guys started off in the morning, had pretty much no wind to contend with, and we had some gusts coming in. But I think that's to be expected at Tamsui, so I think it's going to be more of the same tomorrow and you just have to be up for it.
Viraj Madappa (Ind) Third round 65 (-7) Total 209 (-7)
I'm really happy with the way I played. Probably the most fun I've had on the golf course the whole year. I think there wasn't really a target when I started off. I just tried to have a good time and things just seemed to fall into place the first five or six holes. I made like five birdies in my first seven holes so I was playing well. And then the wind kind of picked up. So, it was playing a little difficult towards the end, but really happy with the way I played. On the last hole, I hit an errant tee shot and didn't put myself in a really good position for the third shot, so I mean, it's just a bogey. I mean, it's fine. Mistakes happen. And all in all, I'm happy with it. If you don't hit it straight it's a narrow course so you get penalized for missing fairways. And the greens are also not very large, so you got to be pretty accurate with your second shots as well. The greens are pretty difficult to read and difficult to judge the speed, so you have to get everything right to play well. I just try and have fun, do the same thing I did today. I got some things to work on, so probably go to the range and putting green and get ready for that. And just have a nice evening with the boys tonight.