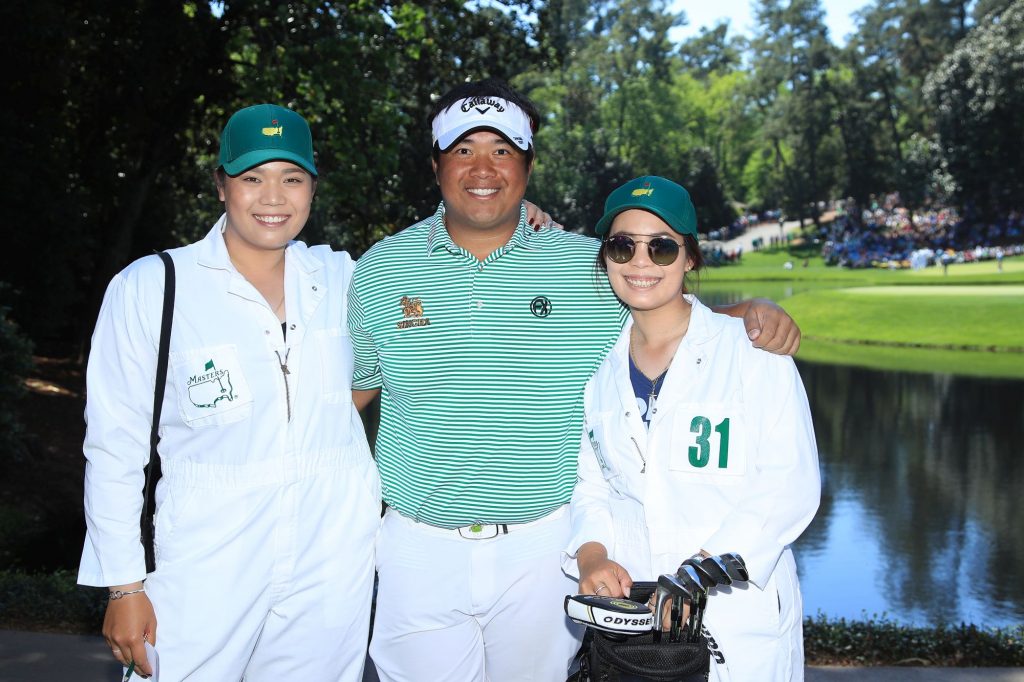 11th April 2019 | Asian Tour
Motivated by Jutanugarn sisters, Kiradech ready for this start at The Masters
By. V. Krishnaswamy
Swamy is one of India's leading sports writers, who has covered over 20 Majors and 250 international golf tournaments. And if he were to answer the divine call, he will be the first to jump on the plane to Augusta National, which is where he is this week.
Augusta, April 11: Kiradech Aphibarnrat, getting ready for his third start at The Masters is confident of a good showing, despite a mixed bag of results in 2019. Yet, there is no denying that he has the temperament to compete at the highest levels.
His first two Masters starts have yielded results of T-15 and T-44, while his last six World Golf Championship events have seen him finish inside Top-5 three times. He was also T-15 at US Open last year.
No Asian has won a Masters Green Jacket, but for now Kiradech seems to be the best bet. Kiradech's record in big events has put him on a 'must-watch' list.
On his chances at Augusta, Kiradech said he still feels like he is learning about the Augusta National Golf Club. "This is my third time to the Masters. Honestly, I still feel I am learning the nuances and various subtleties that exist," said Kiradech.
"Look, I am just 29. I am confident this is not my last visit to this beautiful place. I will come for many years and every time I come here, I feel I will be better equipped to handle the challenges. So I want to learn something everything I come here."
He does make it clear, "A Green Jacket is my dream, but I am just working towards it at the moment."
A day before the main event, Kiradech stayed relaxed by having former women's world number one Ariya Jutanugarn and her sister Moriya, World No. 22, on the bag for a unique 2-caddy situation. The 29-year-old Kiradech and the Jutanugarn sisters grew up together playing golf back in Thailand and they know each other well.
He said, "Ariya was with me last year and she had so much fun at the Par 3 contest and walking the course, she insisted that she'd do it again this year," said Kiradech.
But this time, Moriya also wanted to do the same. Unable to handle the dilemma of choosing one of the two sisters, Kiradech requested The Masters officials for permission to have two caddies instead of one. It was accepted and both sisters were with him as caddies.
"In fact, until this morning, we were not sure who'd be on the bag. I was allowed only one caddie and I had to request and plead with the Masters officials to give me permission to have both my sisters on the bag."
"We had such a great time. Kiradech is like family and I am so happy to see him playing the biggest tournaments in the world. He has always been a big supporter for both of us and we want to do the same for him whenever possible," said Ariya.
The sisters have also helped Kiradech settle down in Florida.
"They have been a great help and they tell me what to do including how to decorate my house," he said with a laugh. "We live close by and we practice at the same course in Lake Nona."
Kiradech, who has six wins to his name, secured his membership on the PGA Tour this year through his results in 2018.
"Moving to a new house, and that too in a different country, can be very challenging. But I have had such a comfortable time because they did everything for me. I live near their house and we all practice at Lake Nona. Half the things in my house have been purchased by them," added Kiradech, who admits that the elder sister Ariya has been a big motivating factor for him.
He admitted, "I was happy on the European Tour and the PGA Tour seemed like a distant dream. And then I see this girl, who used to play with me and could not hit it past me despite using a tee halfway down the fairway, start winning everything on the LPGA Tour and also reach the No. 1 ranking. My thought was that if she could do it, I can do it too. So many Thai girls are doing well on the amateur and professional circuits, with Ariya and Moriya as their role models. We want our small country to feel proud of us."
As for the sisters, they feel Kiradech has it in him to be among the best in the world and even win Majors. Maybe, contending at the Masters could be the first step.
The other Asian Tour member at the Masters this week is Justin Harding, who made it  by virtue of getting into the Top-50. He was ranked 49th when the deadline ended and he got into the field.