6th November 2019 | Asian Tour
Teenage rising star Kim raring to go at the Thailand Open
Chachoengsao, Thailand, November 6: Young talent Joohyung Kim of Korea will have a point to prove when he makes his second straight appearance at the prestigious Thailand Open which gets underway at the Thai Country Club on Thursday.
Kim, the youngest player in the 144-man field this week at 17 years old, won his third Asian Development Tour (ADT) title this season at the RAYA Pakistan Open two weeks ago to earn playing rights for the remainder of the 2019 Asian Tour season.
The young Korean showed his worth with his quick rise through the ADT and proved himself to be one of the genuine title contenders at the US$300,000 event, which is co-sanctioned by the Asian Tour and the Thailand Golf Association.
After missing the mark at the 2019 Asian Tour Qualifying School last December, Kim switched his focus to the ADT where he has enjoyed great successes with three wins over five months and six other top-10 finishes. He leads the ADT Order of Merit with a haul of US$59,451.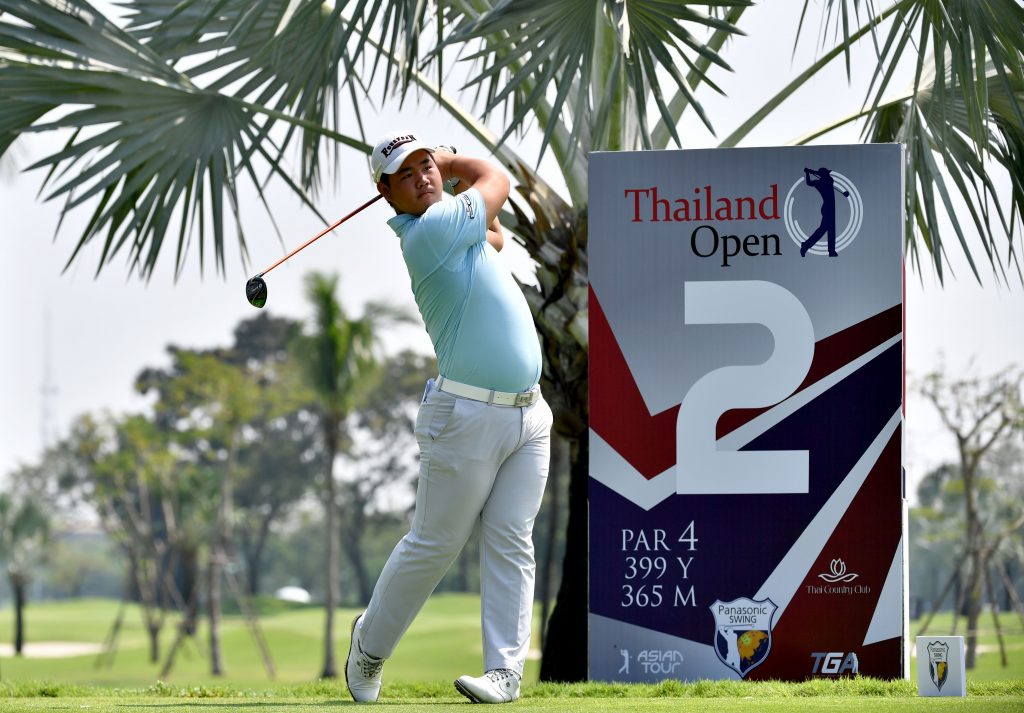 Kim, who is based in Bangkok with his family, will feature in the Kingdom's National Open alongside Thailand's Panuphol Pittayarat and Poom Saksansin, who came in first and second respectively last year, as well as newly crowned Asian Tour champion Suradit Yongcharoenchai.
India's Rashid Khan hopes to recover lost grounds this week after enduring several near misses for his third Asian Tour title and first since 2014. Sitting in 243rd place on the Official World Golf Ranking, Khan is the highest-ranked player in the field.
The Thailand Open will also kick off the third edition of the Asian Tour's 2019/20 Panasonic Swing, which is a ranking based on an aggregate point race that spans five events with the final top-three players chasing a share of a lucrative bonus pool.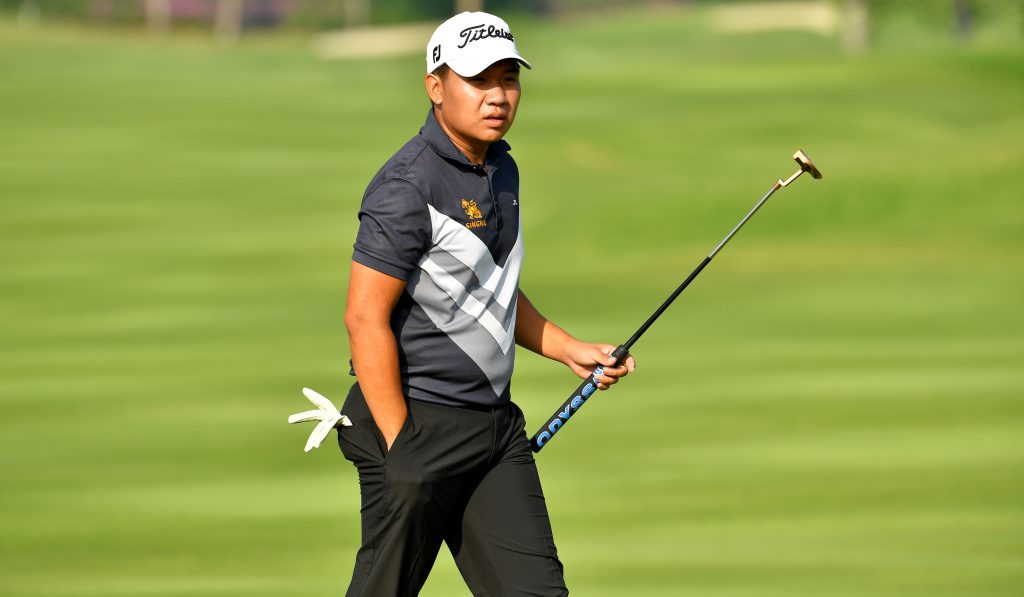 Did you know?
Joohyung Kim earned his Asian Tour card for the remainder of the 2019 season after claiming three wins on the Asian Development Tour (ADT) this season.
He made his Asian Tour debut at the Thailand Open last year where he finished tied-65th. He played his second Asian Tour event three months ago at the Bank BRI Indonesia Open and claimed a solid third-place finish.
Kim turned 17 years old in June and he has been residing in Bangkok, Thailand with his family for two years. He turned professional in May 2018.
Before moving to Bangkok, Kim was based in the Philippines for about six years. He won the 2018 Philippine Amateur Open Championship and the 2018 W Express RVF Cup Amateur Championship before recording his first professional title on the Philippine Golf Tour in July 2018.
Before moving to the Philippines, Kim lived in Australia for seven years.
His father Carl will be on the bag for him this week. His father has caddied for him the whole of this season.
Kim speaks a total of three languages. He's fluent in Tagalog, English and Korean.
Kim leads the ADT Order of Merit with a season's haul of US$59,451.
Suradit Yongcharoenchai is the highest-ranked player in the talented 144-man field this week. He sits in ninth place on the Asian Tour Order of Merit.
The 21-year-old claimed his breakthrough victory in Chinese Taipei last month and is the 12th first-time winner on Tour this season.
Poom Saksansin is a three-time winner on the Asian Tour. His breakthrough came at the 2016 Indonesian Masters.
The 26-year-old Poom came in runner-up at the Thailand Open last year, finishing just one shot behind winner Panuphol Pittayarat.
Rashid Khan has been enjoying a superb run of form in 2019. He came in top-10 on four occasions in just six starts on the Asian Tour this season.
He has also claimed two victories and six other top-10 finishes on his domestic circuit this season.