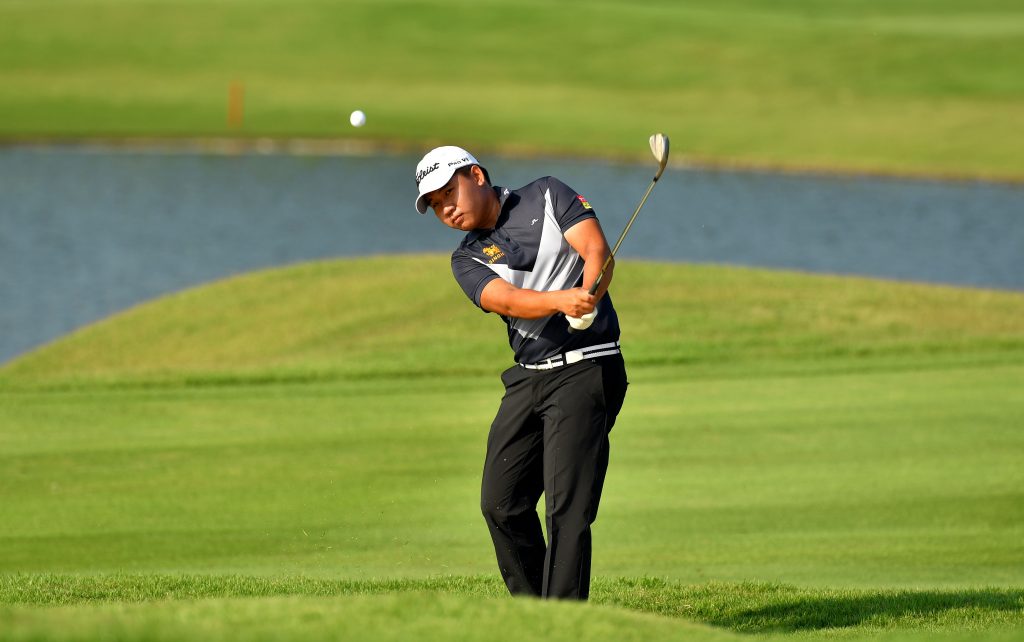 6th November 2019 | Asian Tour
Thailand Open Preview: What They Said
Chachoengsao, Thailand, November 6: Read what players have to say ahead of the Thailand Open which starts on Thursday.
Joohyung Kim (Kor)
This is my second Thailand Open. Obviously, I had a great year on the Asian Development Tour (ADT) which has given me a chance to play on the Asian Tour for the rest of the 2019 season. I am feeling good.
This course can get difficult with the wind and the long rough. It's a pretty tough field this week too but I am just very excited to get things underway. I have prepared hard for this week after winning in Pakistan two weeks ago.
I took the two weeks off just to polish my game. I think if I can play my 'A' game and hit some good shots out there, I should be able to put up a good result this week. I wouldn't say I am super confident about this week but I am indeed very excited.
I just want to see how my game fits on the Asian Tour. I know this course. I have played a few times but knowing this course, it's still going to be pretty tricky no matter how many times you play here.
I moved to Bangkok last year with my family, for golf reasons really. There are a lot of good Thai players here and I think it's a good base in Asia to travel around and work on my game. The practice facilities here are good too.
Before coming to Bangkok, I was in the Philippines for six years and prior to that, I lived in Australia for seven years. The aim is to try and make the cut first this week. I just want to learn as much as I can for next season. I want to try and learn from the best players out here.
Playing on the ADT this season has been a really good experience for me. I really got to understand how much I have to become better as a player. It's also pretty fun to travel to places like Pakistan, Indonesia and Malaysia, places I have never been before.
Playing with good players has really helped me develop my game too. Almost all the Thai players are good I think. There are so many of them whom I really look up to. I don't really practise with them but I know most of them because we play tournaments together.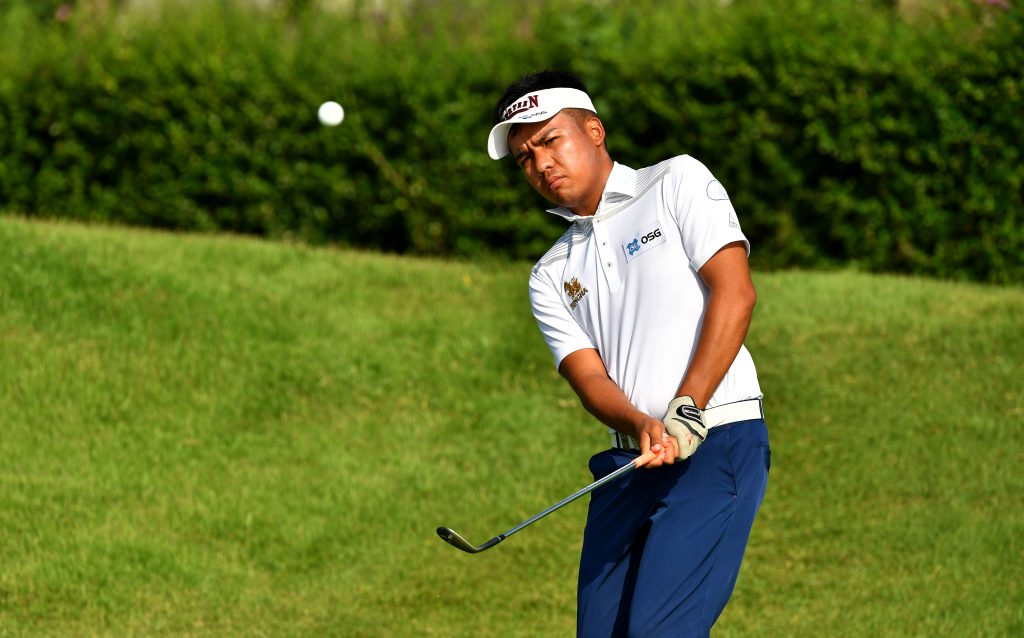 Suradit Yongcharoenchai (Tha)
I am very happy to be back here playing the Thailand Open. It's always nice to play at home. Coming into the week with a win makes me feel even better too. I didn't start the season well but to bounce back with a win is just so special.
It hasn't really sink in yet to honest. But nothing has changed really. Game feels the same and it's still the same mindset coming into the tournament. The win has boosted my confidence too so hopefully I can put up another good showing this week.
The course has changed a bit this week. It's playing longer, compared to last year and it's windy too. It's going to be a challenging week. Now that I have won, my next aim is to try and finish inside top-10 on the Order of Merit at the end of the season.
I grew up watching a lot of good Thai players play. My favourite Thai player is Kwanchai Tannin. He's played really well this year. I hope the Thailand Open trophy can remain on home soil this week.
Poom Saksansin (Tha)
It's nice to be back, playing at home. I had a four-week break before this week. I practiced a lot and I was trying to get my game back. I played well here last year. Came in second so definitely feeling some good vibes coming back here.
The game is getting better although it's still not where I want it to be. But it's better than how I played in Japan earlier. I am definitely happier playing golf now. When I played in Japan, I just can't seem to play well. After this break, I think I found something that clicked, both mindset and mechanics.
I found something about my down swing and my wrist position. The course is firmer and more difficult this year. It has been a tough year for me. I will try and make the cut first and see how it goes.
Rashid Khan (Ind)
I have been playing good golf for the last couple of months, on both the Asian Tour and my local Tour. When you give yourself good opportunities, you have to take advantage of that. I don't have a full card on Tour this year. I was playing on my country exemption.
There was a lot of pressure on me trying to get my card for 2020. Somehow, I managed to do it. I was focused on playing tournaments. It didn't seem like I was making as much mistakes on the course, not like how it used to be before. I used to make six birdies and then six bogeys to make even-par.
I just want to keep giving myself chances to score and try to cut down on the mistakes. This mindset is really working for me. I came close a couple of times and even though I didn't win, I took a lot of positives from the near misses.
I am hitting the ball better this year. I think that's the main difference, compared to the last few years. My focus is more on the golf course. I was doing everything perfectly. When I missed the green, I manage to make up and down. It's been a few years since I last won. I want to try and win again.
Panuphol Pittayarat (Tha) – Defending champion
I feel really excited. I am looking forward to my title defence this week. I still remember I holed a lot of putts to win the tournament last year. It was great to win my own National Open. It's a huge honour.
The game's pretty alright. Not playing my 'A' game yet but I'm working on it now and I know I'm on the right track. I feel very good coming back to the Thai Country Club. I come here almost everyday. It's my home course.
I hope to defend my title and win it again. The course set up has changed a little this year. It's longer and the wind is different too. It's almost like playing a different course this year but I will try my best.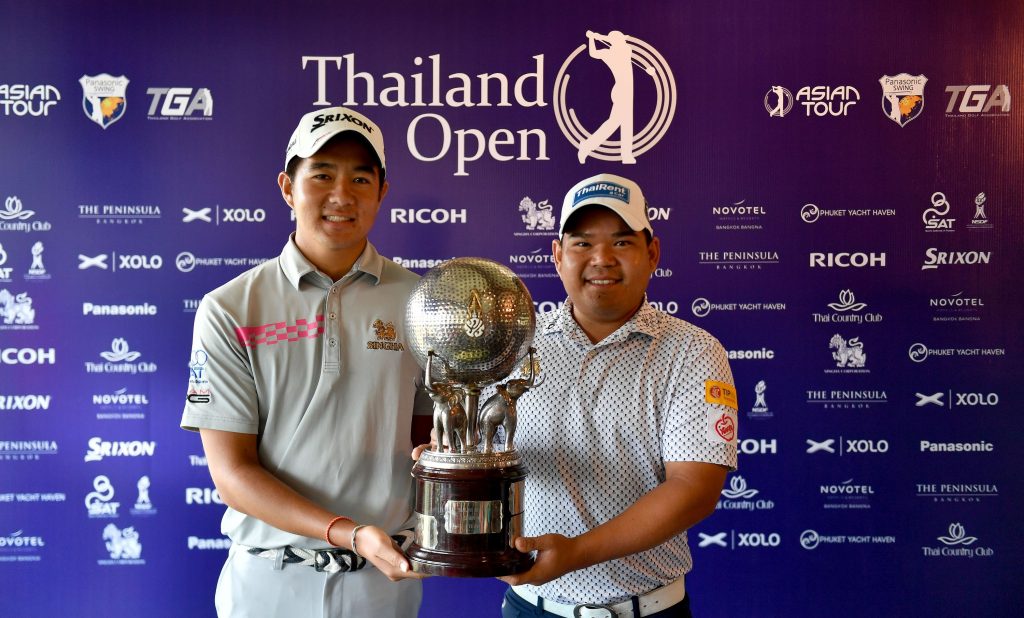 Kosuke Hamamoto (Tha)
It's my first time playing the Thailand Open. I am very excited because it's my National Open. The game's been good. I know I just need to keep giving myself chances and stay patient. I have only played once on this course but I do have some memories here.
There are a lot of good Thai players whom I look up to, like Boonchu Ruangkit, Thongchai Jaidee, Kiradech Aphibarnrat, etc. I can name so many of them. I know only five Thais have won the tournament so far.
Really looking forward to this week. It has been a good rookie season for me so far. My aim for the remainder of the season is to try and finish inside top-30 on the final Order of Merit.
John Catlin (USA)
I am excited to get back to the Asian Tour. Thailand has been my home for three years now so to be back for the National Open feels awesome.
It's been a great year for me, earning starts on the PGA TOUR and the European Tour. I have gained a lot of confidence from the halfway cuts that I made.
There are a lot of great players on the Asian Tour and to win three times last year showed me that the work my coach and I have put in over the last five years is the right stuff.
Ajeetesh Sandhu (Ind)
I had a good stretch of events coming here. Played well and I won Jeev Milkha Singh's event back home on my home course too. That has given me a lot of confidence coming into this week.
I shot 20-under that week on a very tough course. It was fun and it definitely made me look forward to what's coming up. I am feeling good with my game right now so I really want to win again on the Asian Tour.