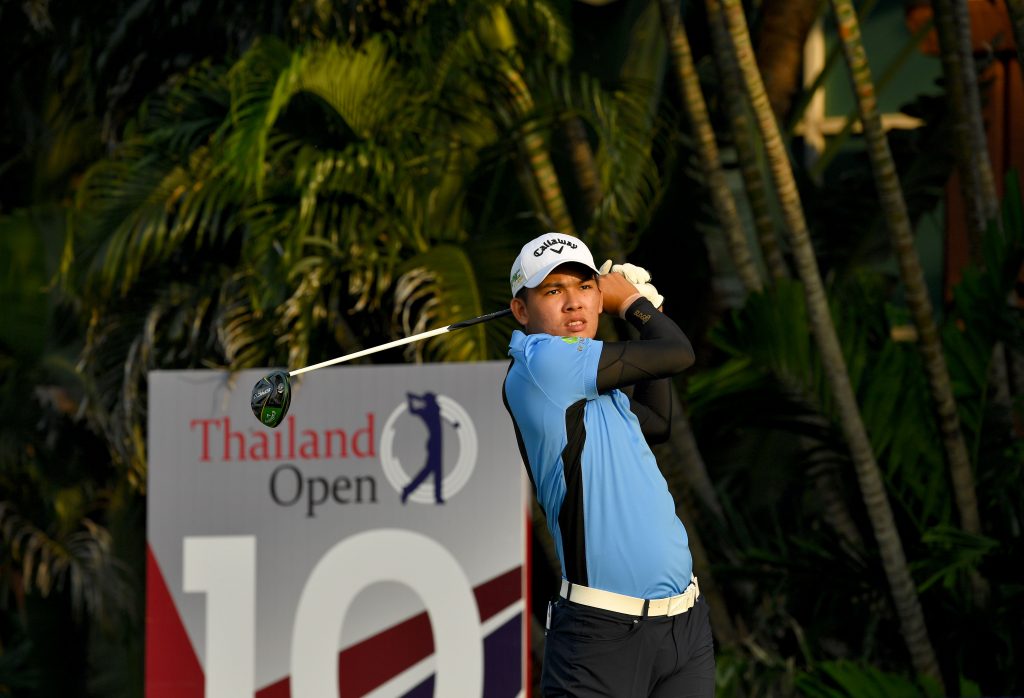 7th November 2019 | Asian Tour
Thailand Open Rd 1: What They Said
Chachoengsao, Thailand, November 7: Read what players have to say following the opening round of the Thailand Open on Thursday.
Natthapat Harnchokchaiskul (a) (Tha) – First round 64 (-7)
I played better than I expected. I thought it would be great if I can shoot under-par today. I really didn't expect myself to play so well. I hit my approach shots very well today and my putting was good too. My driver wasn't too bad as well. I managed to hit a lot of fairways.
I think my best birdie today was on the ninth. I hit a really good drive into the wind and it's a long par-four. I hit a very good approach shot there and made the putt from about five yards. I felt confident with my putting today.
This is the third time I'm playing this course. I have played two amateur events here before. This is my first time playing in the Thailand Open. I was very excited when I received a call from TGA on Sunday night to say that I am in for the tournament. I came straight here on Monday to practise. I would like to thank the TGA for giving me this opportunity.
The game's been feeling good. I have been practicing hard for the Qualifying School on the local Tour so it's a good time for me to get into the Thailand Open. I feel very honoured to be playing alongside the top Thai stars in the tournament this week.
Phachara Khongwatmai (Tha) – First round 65 (-6)
I hit my driver well today. I managed to find a lot of fairways. Missed it on the last hole but made two putts to par the last. I holed the putt from about 17 feet. No long putts today, the longest one I had is about 18 feet.
I thought the conditions were pretty difficult out there. The wind was quite strong and the direction changes. It's an easy game for me today because I hit my driver well. This is my first time playing here at the Thai Country Club so to shoot a 65, I'm really happy.
I have never played here before. This course is pretty wide but if you're not on the fairway, it can get very difficult. The greens are firm too. I am very happy with my round today. I hope I can hit my driver as good tomorrow.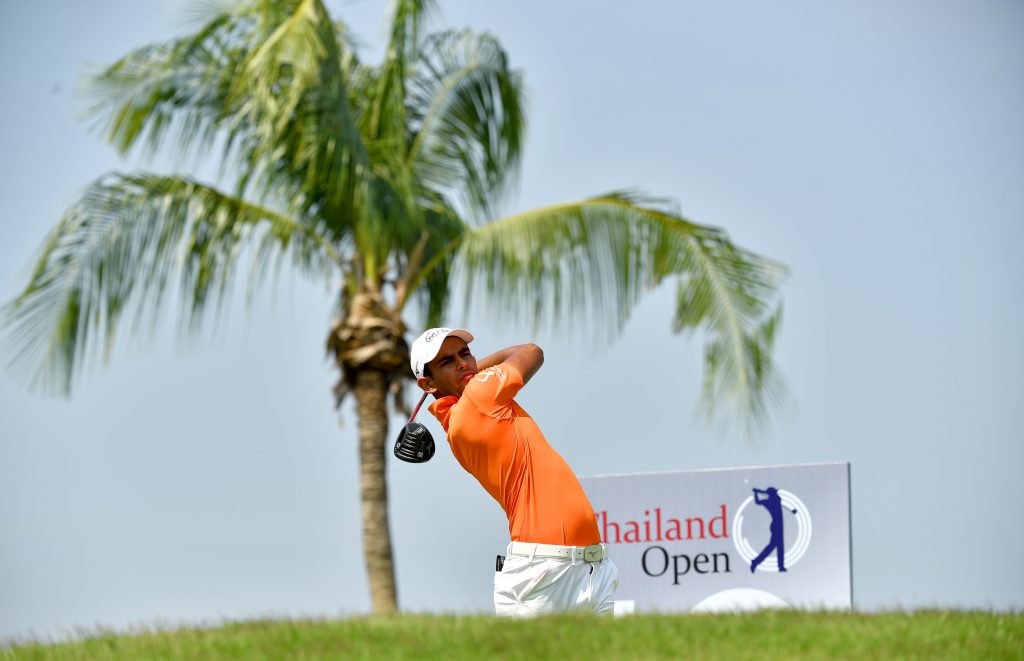 Aadil Bedi (Ind) – First round 66 (-5)
It was a good round today. I teed off in the morning and the conditions are a bit different from the afternoon. It was nice to finish with four birdies in the last seven holes. Greens were slower in the morning and they got firmer on the back nine.
I played pretty solid. I had a good result back home in India two weeks ago. I came in fifth at Jeev Milkha Singh's event so I am just riding on the good form. Game's feeling good and I am just feeding off the momentum. All parts of the game are right where they should be so I'm looking forward to the rest of the week.
Things shifted for me from the 12th hole. I made a lengthy putt from over 25 feet and that gave me a lot of momentum heading into the remainder of my round. Season's been alright for me. I have learned a lot since I first started to play on the Asian Tour.
I have been talking to a lot of experienced players and learning new things everyday. I am hoping to end the season on a strong note. I am pretty prepared mentally coming into the final stretch of the season. What goals I should have and what expectations I should set for myself and my game.
I just need to follow my process and my routine, play every hole as it comes and don't worry about the future. It's my first time playing here. It's such a beautiful course. It's definitely one of the best courses that I have played so far in Asia. It's so pure. The greens are running absolutely perfect. There's no complaints.
Mardan Mamat (Sgp) – First round 67 (-4)
I am very happy with the way I played overall today. I played very steadily, made a couple of putts and some good ones from about 10 feet to save par on nine and 15. I putted really nicely today and I think that was the key for me.
Otherwise, nothing special really. I stuck to my routine and play one shot at a time. Finishing inside top-five in Chinese Taipei last month has given me a lot of confidence. I feel more relaxed out there. No stress.
The course is in good shape. It's really nice out there. The wind only started to pick on my last four holes so overall, it's still alright.