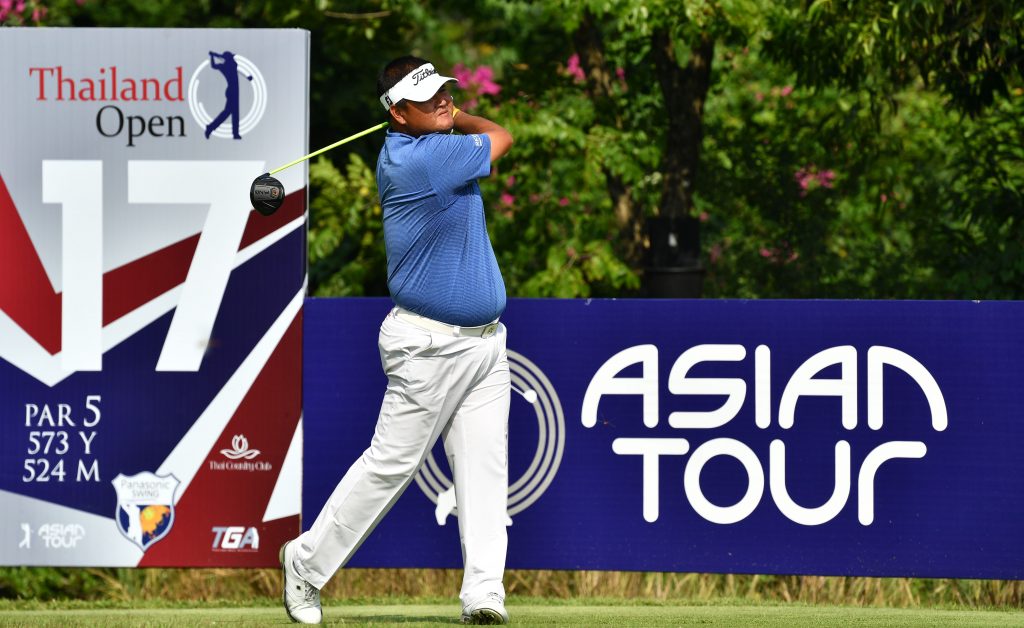 8th November 2019 | Asian Tour
Thailand Open Rd 2: What They Said
Chachoengsao, Thailand, November 8: Read what players have to say following the second round of the Thailand Open on Friday.
Natthaphat Harnchokchaiskul (a) (Tha) – Second round 70 (-1), Total 134 (-8)
I was feeling pretty nervous, playing with all the professionals out here. I was more nervous than I was yesterday. The conditions were tough today. It was windy out there. I got off to a bad start with a bogey on 10th but luckily, I managed to bounce back with a birdie on 11th.
The wind was so strong I couldn't control my drives today. But my second shots were good. I started feeling good with my game heading into the back nine. I birdied the first, third and fifth holes, had a pretty good run there. Although I dropped a shot on the ninth, I am still happy to stay in the lead.
I told myself to slow down my pace and I talked a lot to my caddy out there too. Just try and stay relax and not think about the scores. I will just play my own game tomorrow and see how it goes. I just want to learn as much as I can and earn some good experiences this week.
Sadom Kaewkanjana is one of my favourite players. I am quite close to him. He gives me some advices sometimes.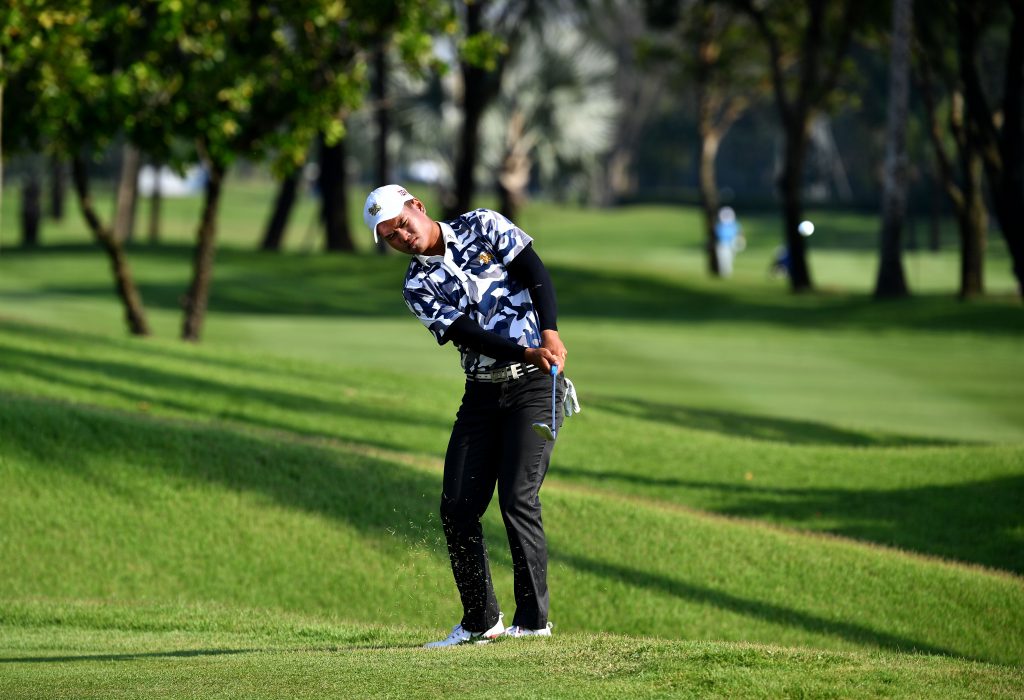 Poom Pattaropong (Tha) – Second round 65 (-6), Total 134 (-8)
Everything just went my way today. I holed a lot of putts. I was sticking it close from the fairways so yeah, my approach shots were good.
I shot three under on the front nine and luckily, I was able to keep it going heading into the back. I was just hitting it close to keep the momentum going.
My longest putt today is the 25-footer on 17. I had another chip-in from about 10 yards too. The course is in perfect conditions but it was quite windy out there this morning.
I'm just going to stick to my game plan tomorrow and just try to have fun out there because I've never been in this position before.
The season's not too bad for me. I made five cuts out of six tournaments so far after getting my card from Qualifying School. I'll take it but I haven't had a good finish yet. My best result was a tied-15th place finish in Bangladesh earlier.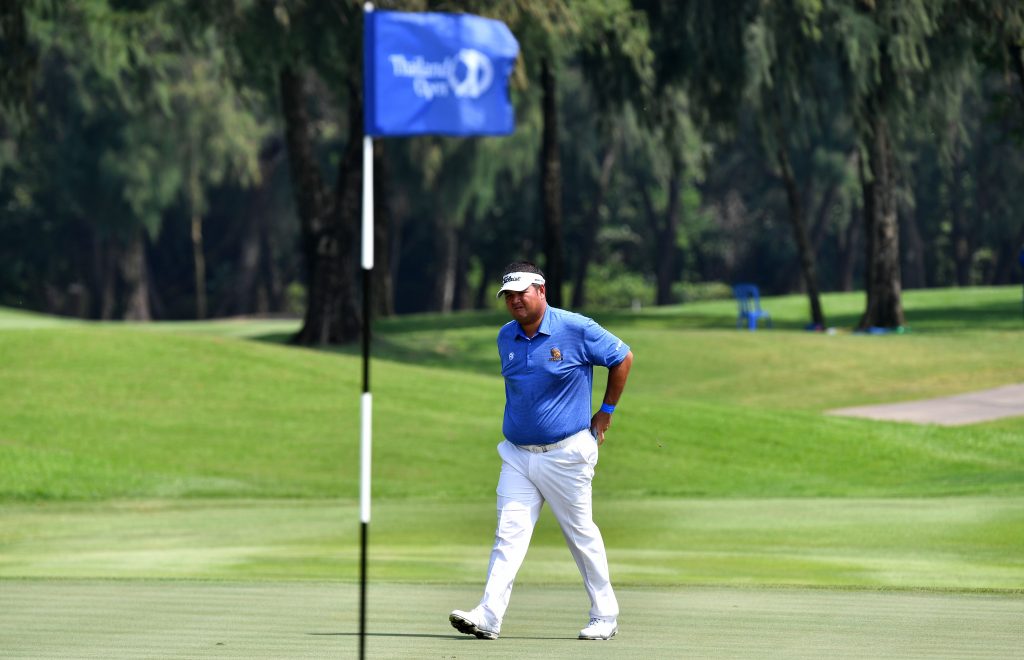 Prom Meesawat (Tha) – Second round 67 (-4), Total 135 (-7)
It's pretty tough out there today. Even though the greens are softer, it's still challenging. I think I played alright. I got off to a good strong from the 10th. I had two good opening birdies. On the 10th, I holed the putt from almost 35 feet and on the 11th, I holed the putt again from off the green, about 25 feet.
I missed a short birdie putt on 12 but it's alright. It's golf, anything can happen. I was just trying to put the ball on the green. I have played this course many times and I think my knowledge of the course is advantage for me this week.
It's more windy today. The greens were softer on the front nine today I thought. I played in the afternoon yesterday and thought it was firmer. Some of the pin positions were tricky today. If you miss your drive and place your ball on the wrong spots, it won't be easy.
I will just go out and play tomorrow, try to enjoy and just stick to my game plan. I don't want to put pressure on myself. This event is a special event to me. I think it's also special to all the Thai players out here. I hope to follow my father's footsteps and win this tournament, like how he did in 1991.
I am glad myself in a good position to do that now. That is always at the back of my mind but overall, I just want to enjoy myself out there an we'll what happens.
Ajeetesh Sandhu (Ind) – Second round 67 (-4), Total 135 (-7)
I putted pretty well. It was windy out there so it was tough to get it close. But, yeah, I scored well. Thankfully, the wind was quite consistent through, so it wasn't screwing with our minds too much. But yeah, it was still tough out there.
I have been playing well recently. Everything's just kind of settled in. I'm happy with how I'm hitting it, short game is good. My caddy Suriya and I worked a lot on almost every aspect of my game and it's nice when it kind of clicks together.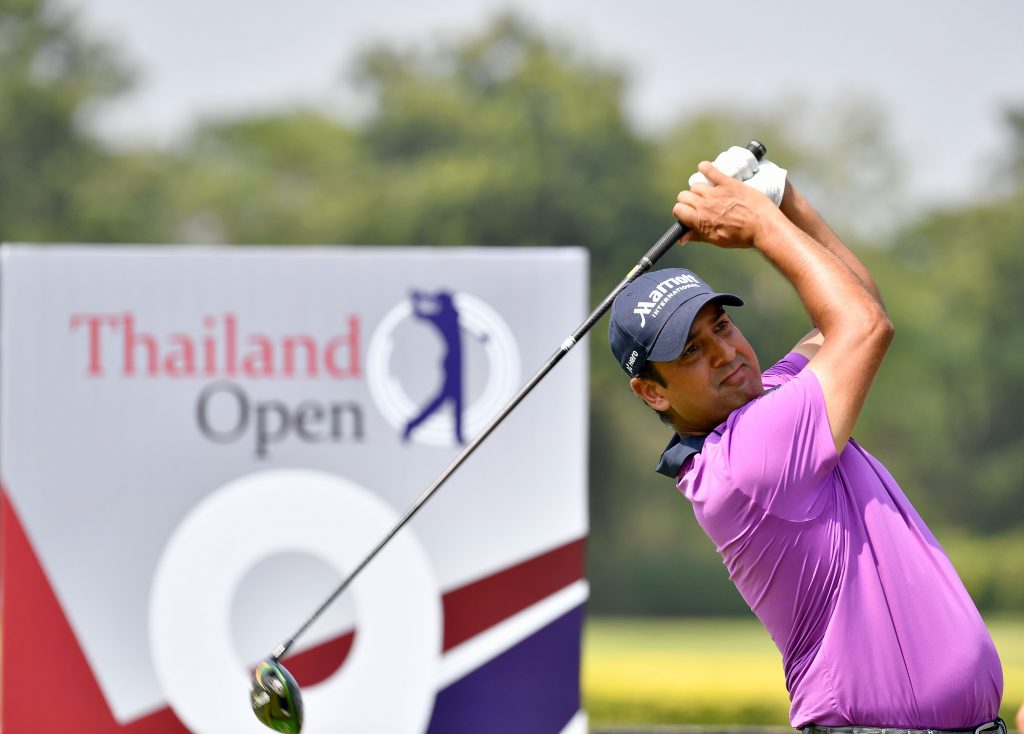 Shiv Kapur (Ind) – Second round 63 (-8), Total 137 (-5)
It's been two different days for me it seems. I don't think I played that poorly yesterday. I just couldn't score because I couldn't hole a putt. I was struggling a bit and I hit it into the rough a lot yesterday but it didn't look as bad as my score of 74. I went back to reflect upon it.
I thought it was a bit better today, found something in my swing and just kind of stuck to my game plan really. The conditions were a lot harder today. It was quite breezy and the closing holes were playing quite tough into the wind. But you know when you're playing well, things will always go your way.
Putting is always key anytime you shoot a low score like this. I started off hitting two or three really close so it was a good start. I holed a couple of good ones like the 20-footers on 13 and 15. The longest putt I holed today was on the third. It was about 30 feet. Those are three long ones and the others were pretty close from inside six feet.
It was a combination of hitting the ball well and making a few putts, which didn't happen for me yesterday. I would probably rank this course one of my top-three favourites and that's the reason why I came to play this week.
I have had a pretty poor season so far. It's been very lackluster. I have been missing a lot of halfway cuts by a shot. I would have liked to take on from my 2017 season where I won three events. I want to build on that. But, you know, that's golf, sometimes things don't go your way but there's a long way to go with a lot of big events coming up.
Playing at home next week too and the Hong Kong Open after which is another course I really like. We have got a strong stretch coming up so if I can finish the season well, it would give me some confidence going into next year.