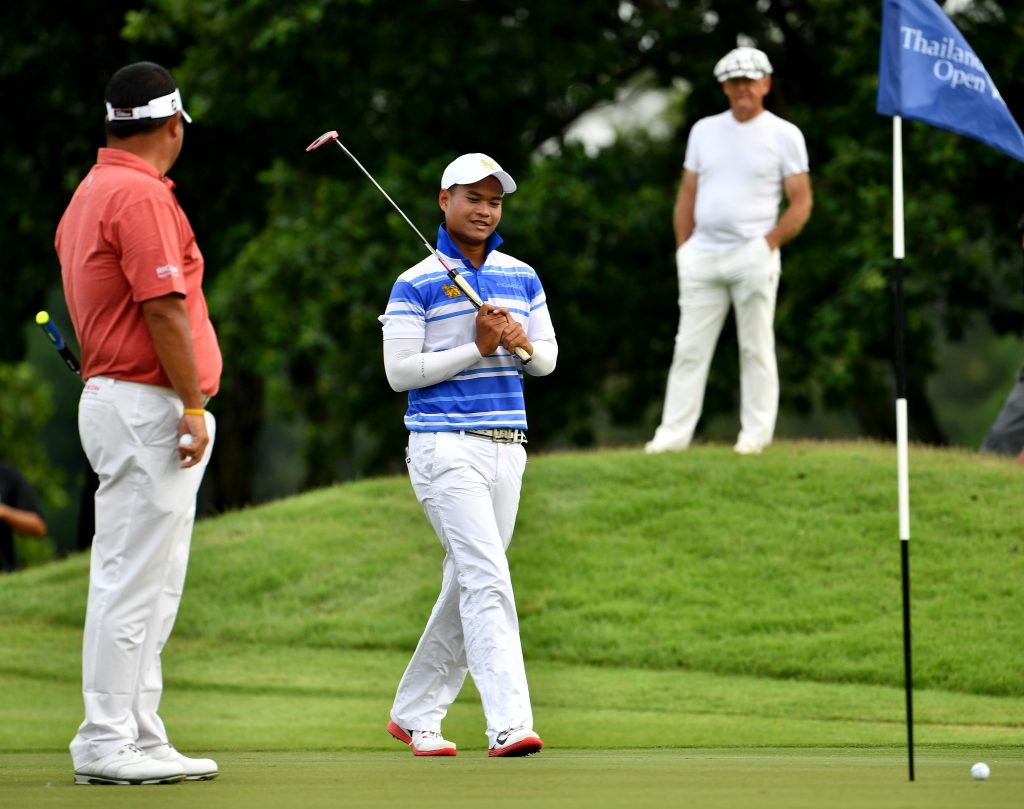 9th November 2019 | Asian Tour
Thailand Open Rd 3: What They Said
Chachoengsao, Thailand, November 9: Read what players have to say following the penultimate round of the Thailand Open on Saturday.
S.S.P. Chawrasia (Ind) – Third round 68 (-3), Total 203 (-10)
It's been 12 long years since I last played here at the Thai Country Club. The course still feels similar to back then except that the trees have grown much taller. It was nice to be back here and be in a share of the lead heading into the final round.
I played good today. It was nice to shoot three birdies in the last five holes. I'm happy with it. I missed a couple of putts on the front nine but it got better on the back. I have been playing pretty consistently for the past three rounds.
The course is playing the same today. It's still windy. But I am happy to put myself in a share of the lead now. I am looking forward to tomorrow. I'll try my best and let's see. It's nice to back playing in Asia. It always feels like home and I am more comfortable.
This is my last year of winner's exemption on the Asian Tour so a good result tomorrow will help a lot.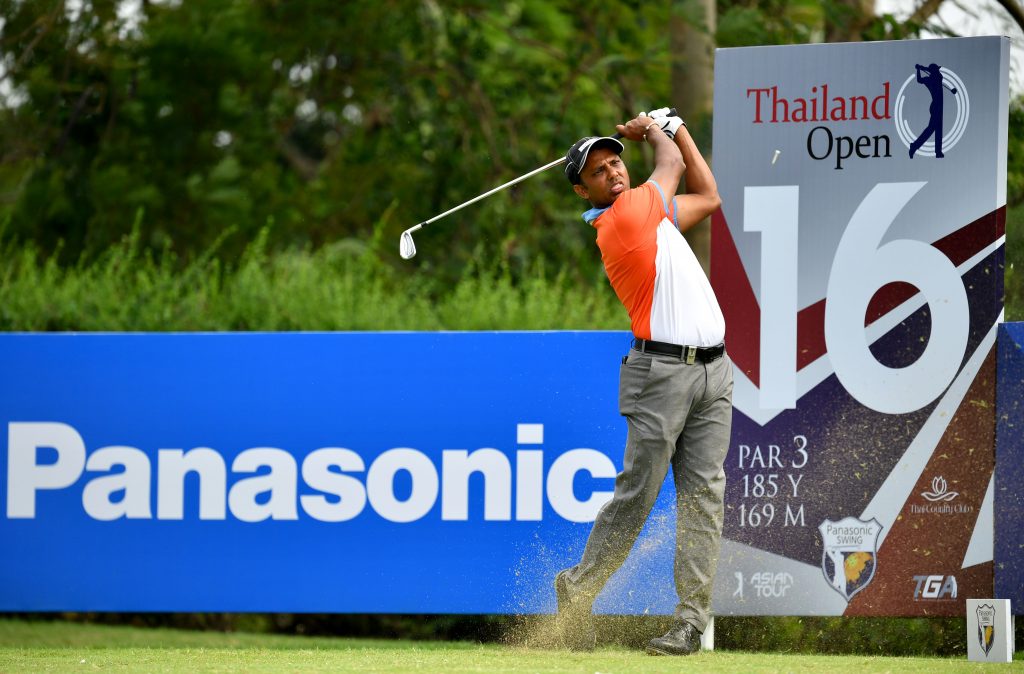 Andrew Martin (Aus) – Third round 68 (-3), Total 203 (-10)
It was a bit of a battle out there. I like to hit little cuts, and today I just seemed to have a few holes where it was on the left side and I had to try to do the opposite to what I like to see. I had a lot of into the grain shots on the fairways which make it hard to control. But on 18, everything was perfect for me. So overall, it was alright, just had to think a bit more over some shots out there.
It was a little bit of breeze, I have struggled to get the ones that are into, well I think they are out of the left but they are swinging back into, so then I just don't trust it. Today wasn't as good as the first two days but I still managed to shoot a good score.
The course kind of suits my game. I'm not a long hitter but I think you just got to be on the fairway because that rough can be quite brutal. Trying to judge it, and then with the wind, like you get one out of the rough downwind, it can go for miles.
The greens are perfect. You just got to give yourself opportunities out there. Putting is probably one of my strengths, so just give myself opportunities and hopefully hole some putts. I have been playing a lot lately and I think they help my game which has been trending the right way.
The first tee shot will be key for me tomorrow. I would love to be an Asian Tour winner. Especially in Thailand, I love coming back here. I love playing here at the Thai Country Club too. It was my first time here last year and I was excited to be back this year.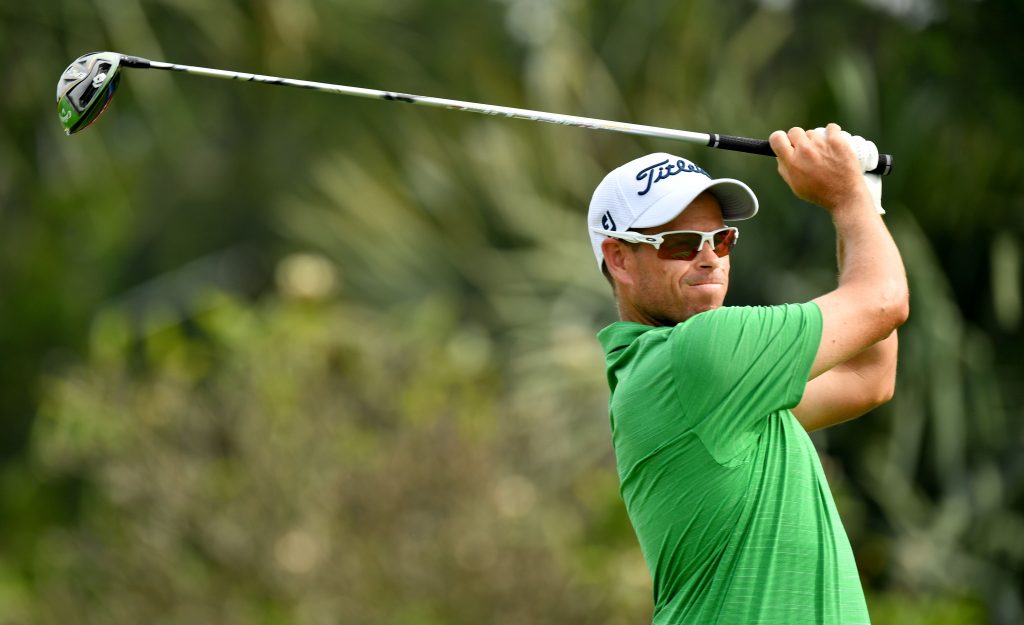 Natthaphat Harnchokchaiskul (a) (Tha) – Third round 70 (-1), Total 204 (-9)
I think I coped with my nerves better today. I was just sticking to my routines and I told myself not to think too much. I felt less stressful compared to the last two days.
It was nice playing with Prom Meesawat today. I used to watch him play when I was younger and I would just follow him outside the ropes. It was nice to play with him for the first time today.
He was really friendly. He praised me and encouraged me when I hit a good shot out there. I had lots of fun. My father and my coach came to watch me play today. I think my mum will come tomorrow. They gave me a lot of motivation out there.
I am very pleased with the way I have played so far. I hope it stays the same tomorrow and I can put up a good result. It was windy out there again today but the turning point for me came on the 12th where I chipped it in for birdie from about 15 yards.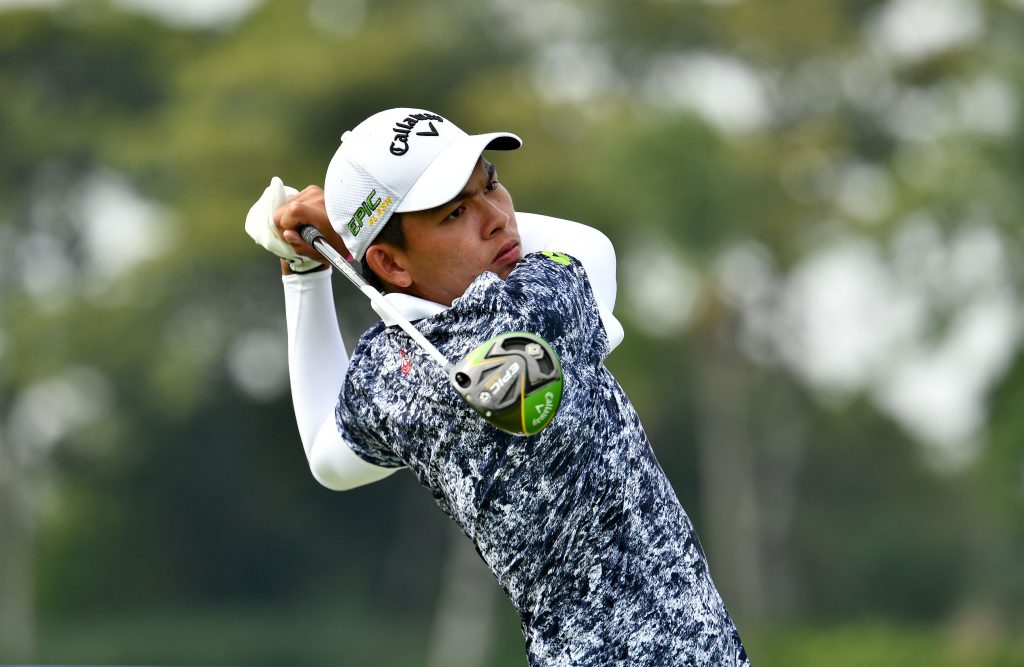 Phachara Khongwatmai (Tha) – Third round 69 (-2), Total 206 (-7)
I worked very hard today. It was a very tough day. I only hit like four fairways with my driver. I didn't putt well today but my chipping was good. I had a good comeback on the back nine too. I didn't give myself birdie chances on the first nine holes but I played better on the back.
Whether you play well on this course or not really depends on the wind. If the wind continues to blow like this tomorrow, I will be happy if I can shoot an even-par round. It will be difficult if you're not hitting good off the tees.
John Catlin (USA) – Third round 69 (-2), Total 206 (-7)
It was challenging out there. The wind was a lot stronger than it was last two days. The wind was up in the afternoon on Thursday, and then it was blowing Friday morning as well so all three rounds I played in the wind and I kind of got a little more comfortable with it.
I was just hitting a lot of good shots today. If I could get a little hotter, I could probably be on top of the leaderboard but we'll see what happens. I love playing on the Asian tour. I am happy to be playing in the Thailand open too. I've lived here for three years and this place feels like home to me now.