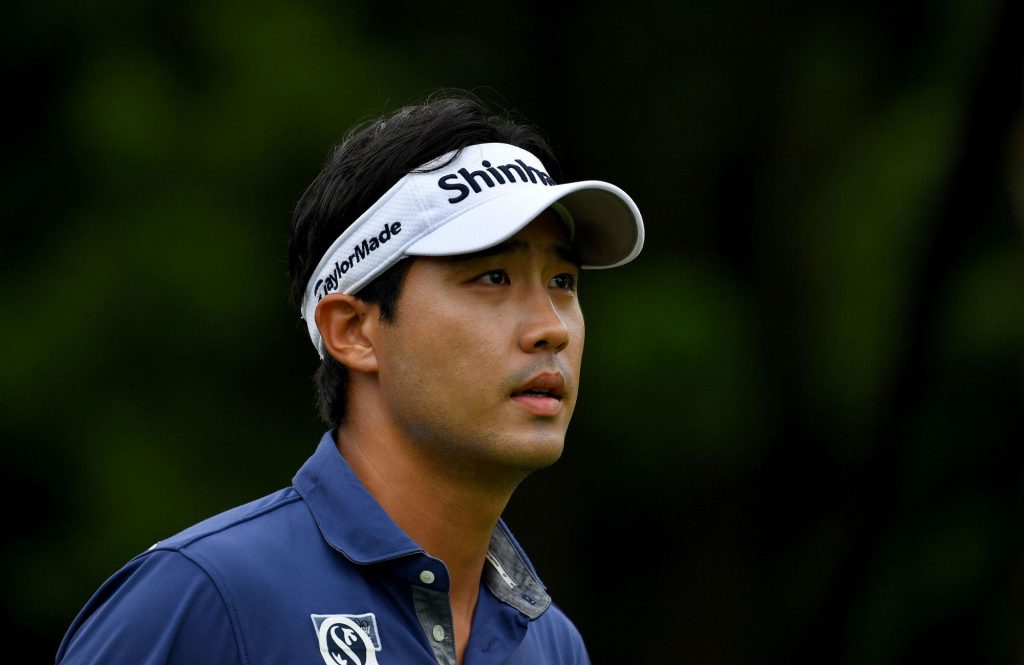 17th September 2019 | Asian Tour
The 35th Shinhan Donghae Open Preview: What they said
Sanghyun Park (Kor)
It's obviously great to be back in a tournament which I've won before and returning as the defending champion. felt I was lucky with my low winning score last year. Everything worked in my favour then. As a tri-sanctioned event with the Asian Tour, KPGA and JGTO, all the best players from the region will be here and that makes my title defence tougher. Over the years, I've grown in confidence and maturity. It's not just about my golf skills anymore, but also all of these attributes that make me a better player. It was a good win in Japan a fortnight ago and I'm feeling very good about my game. My ball control is good and I'm confident. Having said that, I'm not taking anything for granted as this golf course is very challenging and I believe it'll be a level playing field for everyone. Nobody will have an advantage and all of us will start off equal.
Jazz Janewattanond (Tha)
I haven't had much success at this tournament in the past. My best finish was tied-31st last year but I've returned as a better player now. My ball striking has been better and that is important especially when we are playing such a long course like this. I probably have to ask Scott Vincent for advice on how to do well here. (laughs) It's nice to know that this event is being tri-sanctioned as we're able to benchmark ourselves against the best players from the three different Tours and ultimately improve as a region together. Like K.J. Choi and Y.E. Yang who have been the role models for the younger generation of Korean golfers, we have players like Thongchai Jaidee in Thailand to look up to as well. Every country needs players like them so that they can guide the younger generation and continuously develop the game in the country.
Shugo Imahira (Jpn)
This is my first time playing in Japan and from what I've seen so far, this golf course is very challenging. I'll just have to do my best. Lots of Koreans play on the Japan Golf Tour so I see many familiar faces here which makes me feel very comfortable here. It's good that the Shinhan Donghae Open is a tri-sanctioned event as this will make it very competitive.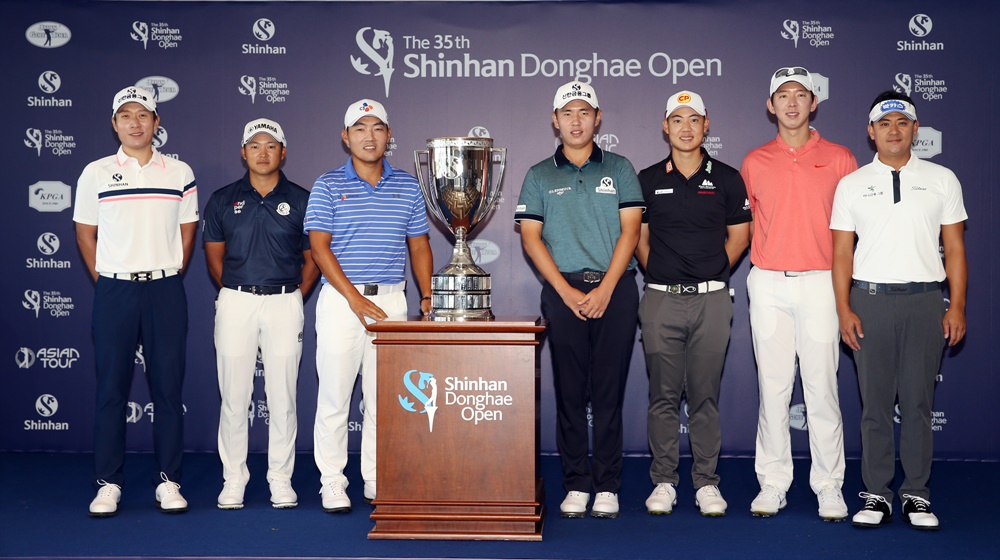 Scott Vincent (Zim)
I've some great results from this tournament and I've always played well here. From what I've seen, the course looks similar and is in great shape. Hopefully my form is still there and I can go even better than what I did in the past. Hard work , more than anything has contributed to this great form that I'm having now. I'm getting more comfortable with my game and where I'm at with it at the moment. My wife plays a great part in that and makes me feel as comfortable as I can, have little distractions so that I can perform well on the golf course. And obviously as you get older and more mature, you understand your game a lot more and that shows in your results. There's no guarantee this week but I'm hoping for a good one and putting together four good rounds. I'm very comfortable with the layout of this course as it suits my game. I've done really well on the greens in the past and I'm hoping to make more good putts like what I've done.
Seungyul Noh (Kor)
It's an interesting situation because I've never been in a position like this where I had such a long break away from competitive golf. I miss playing professional game having been in the military for the last two years. Physically, I'm good but I'm feeling nervous and the pressure that comes with it. I still had the chance to practise my golf every day as I was in a non-combat position and that allowed me to go home where I can leave the camp at 6pm, have my dinner at home and go to the gym and driving range. But it's different from playing competitive golf. Military life is different from life on Tour but it was a good experience. This is my first competitive event since being discharged from army and to be honest, I'm feeling the pressure. Hopefully, it will be okay as the week goes on.
Yikuen Chang (Kor)
I wanted to regain my feel of the game and that's why I decided to play in Jakarta and Taiwan. I did so well, finishing second in Jakarta and then winning my first Asian Tour title in Taiwan the next week. This week is very important too as Shinhan is my sponsor and I want to play well to justify their faith in me. As a tri-sanctioned event, a win this week would also do wonders as you get to play on three different Tour after that. I've prepared for this tournament, the same way as what I did the last two tournaments. I finished tied-19th last year and hopefully I can do better this week. I took two days off after my win in Taiwan but began practising for this tournament after that.