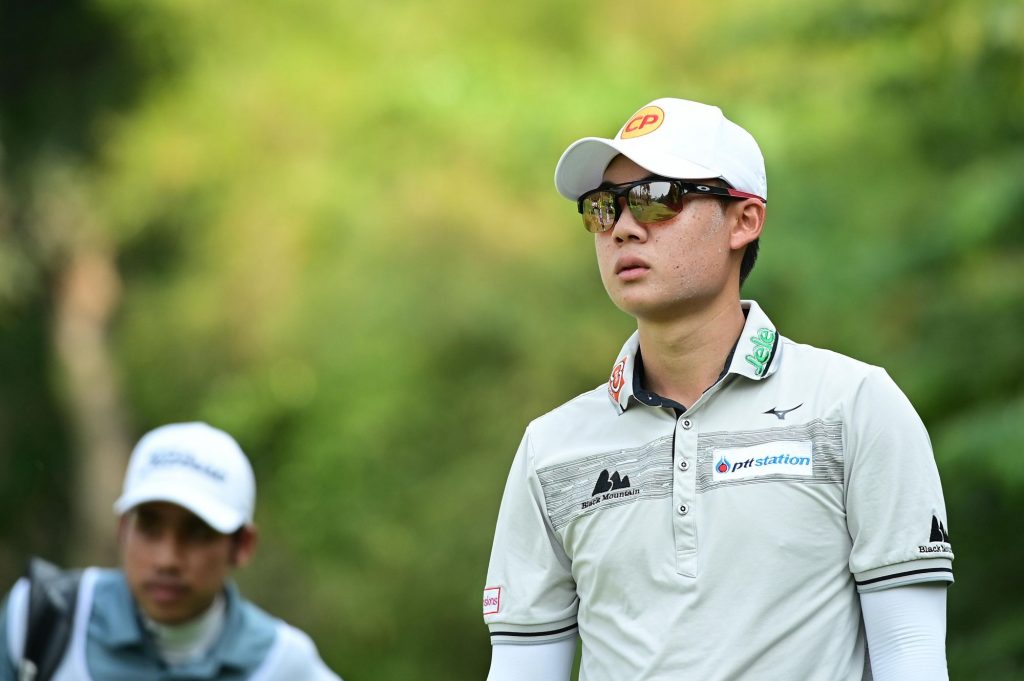 15th October 2019 | Asian Tour
Tour Insider: Asian Swing
By Olle Nordberg, Former Asian Tour and European Tour professional
This week is the start of PGA Tour's Asian Swing with the CJ Cup @ Nine Bridges on Jeju island in Korea, and for the Asian Tour members taking part this week, or in the following two events the ZOZO Championship in Japan and WGC-Champions in China, they truly have a chance to catapult their careers to the next level of professional golf.
Not only do all the events offer prize money equal to or in excess of US$9,750,000, no cuts and huge Official World Golf Ranking (OWGR) points, but also maybe more importantly for players aspiring to play on the PGA Tour, FedEx Cup points.
The Asian Tour members in the field at CJ Cup this week in Korea are Kiradech Aphibarnrat, Jazz Janewattananond, Yikeun Chang, K.J. Choi, Soomin Lee, Taehee Lee, Sanghyun Park and Kyongjun Moon, and they will be battling it out with defending champion and world number one Brooks Koepka among others.
At next week's ZOZO Championship in Japan we will have Jazz Janewattanaond, Yosuke Asaji, Sanghuyn Park, Shaun Norris and Tomoharu Otsuki flying the Asian Tour flag, playing against a stellar field that includes Tiger Woods, Rory McIlroy and Hideki Matsuyama.
For the following week's WGC-HSBC Champions in Shanghai, Jazz Janewattanaond, Scott Hend, Jbe Kruger and Masahiro Kawamura have qualified via the Asian Tour's Order of Merit. We will also see members Kurt Kitayama and Justin Harding making it into the event based on their Race to Dubai ranking on the European Tour, and Jake McLeod from the PGA Tour of Australasia Order of Merit.
Starting with the importance of OWGR points, this week has a projected 52 points going to the winner compared to 16 for most Asian Tour events. This means for example that the lone Asian Tour member participating in all three Asian Swing events, Jazz Janewattananond, could crack the top-50 on the OWGR with a top-five finish this or any of the following two weeks. The top-50 mark will be very important at the end of the year as it means that an invitation to The Masters Tournament in April next year will be forthcoming in the mail.
For the players trying to use their Asian Tour performance as a springboard to the PGA Tour without having to spend a year on the Korn Ferry Tour, collecting FedEx Cup points is maybe the most important part of playing these events.
The system the PGA Tour uses to qualify for their Tour is different than most, since there is no Q-School access directly to the Tour. You either have to be in the top-25 of the Korn Ferry Tour points list or the top-25 of the three event Korn Ferry Tour Finals points list.
One way to get in this Finals series is to have equal to or more FedEx Cup points than the 200th player in the FedEx Cup Standings at the end of the 2020 PGA Tour season, and this year it took 95 points to get in the Korn Ferry Finals series.
A solo-sixth in any of the three events would be worth 100-105 points and surpass this mark, although there is no guarantee that it would be exactly the same points needed to qualify next season.
Another mark to aim for is 150th on the 2019 FedEx Cup points list, as this would entitle players to "Special Temporary Membership" on the PGA Tour for the 2020 season. In this case 288 points will be needed to reach this status, and this would allow a player unlimited starts and invites to PGA Tour events which is otherwise capped at 12 events and seven sponsor's invites respectively per season.
This might be more important than you would think, because it was an issue that double Asian Tour winner Justin Harding ran into this year trying to secure his PGA Tour card. In good shape on the FedEx Cup points list after a tied-12th at The Masters but shy of Temporary Membership status, he was forced to skip events he was eligible for to not go over the 12-event maximum ahead of upcoming Majors and WGC's.
Of course, the most important number would be to earn enough FedEx Cup points to be in the top-125 at the end of next season and be fully exempt for the following, and in the 2019 this took 376 points. Not something that you could earn with one hot week as even a solo-second at either of these three events would only make 300-315 points.
Looking at a couple scenarios using our Order of Merit leader Jazz as an example since he is the only one playing all three events:
A solo-sixth finish in all three events would give him 305 FedEx Cup points and be eligible for Special Temporary Membership status and unlimited events and invites.
A solo-fourth finish in all three events would earn him 410 FedEx Cup points which likely would be enough to become a full PGA Tour member for the 2021 season.
Even if these high marks are not met at the conclusion of these three big events, a top finish or two would definitely give a player a head start as several of them will likely be playing other events during the 2020 season where they would be able to pick up points.