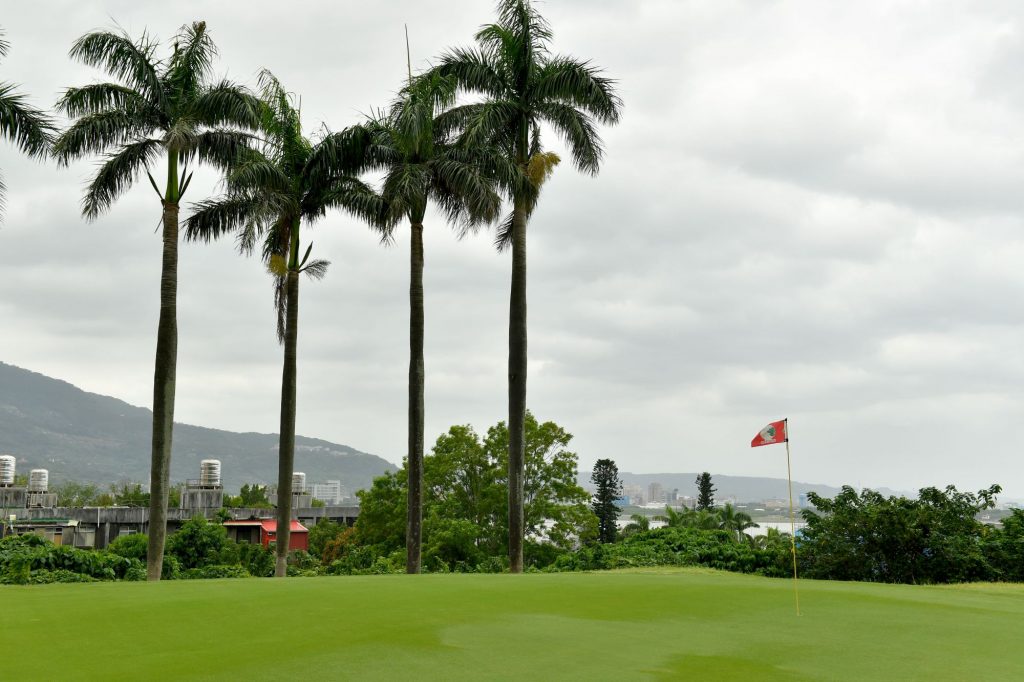 2nd October 2019 | Asian Tour
Tour Insider: Mercuries Taiwan Masters
By Olle Nordberg, Former Asian Tour and European Tour professional
The Tournament
The Mercuries Taiwan Masters is the longest consecutively running full-field event on the Asian Tour, having been part of the schedule since 2004. Inaugurated in 1987 the tournament has seen many winners that are well known to Asian golf-fans, such as Thaworn Wiratchant, Boonchu Ruangkit, Lu Wen-teh, Scott Hend, Gerry Norquist and Hsieh Min-nan.
Hsieh Min-nan, or "Tony Hsieh" as he is also known, is one of the true legends of golf in Chinese Taipei. He won this event in 1992 at the age of 52, and incredibly also made the cut in 2010 at the age of 70 when he finished tied for 47th. A remarkable feat against a field where many players were less than half his age!
Tournament host Mr. George Wong is graciously offering up prize money of US$900,000 this year, an increase of US$50,000 from last year, of which US$180,000 will go to the champion.
Last year's event was won by first-time winner Adilson Da Silva of Brazil who held off Berry Henson and Lin Wen-tang to win by a shot on seven-under-par 281.
The Course
The Taiwan Golf and Country Club, or "Tamsui" as most of the players call it, is an old-school Asian course with tree-lined fairways requiring precision off the tee. An ability to work the ball both ways also helps since there are some doglegs to navigate.
The greens are also notoriously difficult to read, as the strong grain as well as the slope has to be taken into consideration. This will give players with past experience on these putting-surfaces an advantage over first timers and players used to bent grass greens.
The course plays to a par of 72 at 6,923 yards, so it's not necessarily a course where power off the tee will be a big factor. Keeping the ball in the fairway however will be, as proven by famously accurate driver of the ball Da Silva last year.
The Contenders
Adilson Da Silva
Defending champion Da Silva will likely be a tough guy to beat this week, as his record from the last few years of the tournament has been outstanding. In addition to wining last year, he also finished tied-second in 2017 and tied-third in 2015.
Although he is yet to record a top-10 finish on the Asian Tour this season, a driving accuracy percentage of 84.10% so far this season should give Da Silva a great chance to excel on this course once again.
Yikeun Chang
One of the most in-form players recently on the Asian Tour with a win at Yeangder TPC and a runner-up the week before, Chang also has a lot to play for this week.
Currently in seventh place in the WGC-HSBC Champions qualification standings that end this week, he needs at least a solo-third finish this week to surpass Masahiro Kawamura who currently holds the last spot.
Not an easy task, but he's certainly playing well enough to be up to the challenge.
Scott Vincent
One of the top contenders every week he tees it up, Vincent came close to getting his breakthrough Asian Tour win at the Shinhan Donghae Open two weeks ago after finishing third.
Vincent is in good form and has had good results at this course the last two years with a tied-seventh in 2018 and a tied-second in 2017.
Add a win on the AbemaTV Tour in Japan earlier this year and six other top-10s this season, and the case for the Zimbabwean gets even more solid.
As with Chang above, Vincent also needs to finish no worse than third for a chance to qualify for the WGC-HSBC Champions.
Lu Wei-chih
With a tied-eight in the Asia-Pacific Diamond Cup as his best result so far in 2019, Lu came close to a top finish again last week in the Panasonic Open Golf Championship in Japan.
In tied-second after two rounds and only one shot out of the lead, Lu was looking for another top finish until a poor round on Sunday derailed his bid.
Having won this event in 2016 and a tied-ninth in 2018 after coming back from brain surgery, Lu will have all the necessary experience to challenge for this title again this year.
Rashid Khan
With three top-10s this year on the Asian Tour and two wins at home on the Professional Golf Tour of India (PGTI), Khan is getting back to the form that saw him become a two-time winner on the Asian Tour in 2014.
Currently 27th on the Order of Merit with US$83,467 Khan has already regained his Tour card that he lost last year, and the tied-second in his last event could mean he is ready to come back into the winner's circle once again.
Lin Wen-tang
The winner of this event in 2009 and with three top-10s here the last three years, Lin certainly has all the necessary local knowledge to do well again.
He was the leader after 54 holes at last month's Yeangder TPC outside of Taipei and had his best tournament of the season finishing fourth. Always a threat playing on home soil.