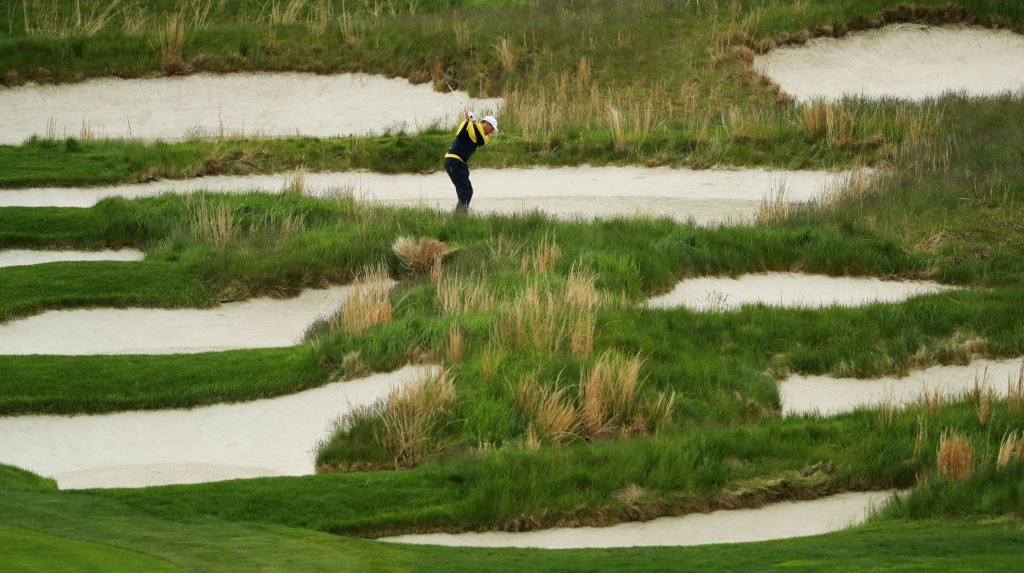 15th May 2019 | Asian Tour
Tour Insider: Week of the PGA Championship
By Olle Nordberg, Former Asian Tour and European Tour professional 
This week's PGA Championship will be held at the Bethpage Black Course on Long Island, New York, a publicly owned course which hosted the U.S. Open in 2002. It was the first public course to host the U.S. Open then.
At 7,459 yards and par-70, it is known to be one of the toughest tests in Major Championship golf and it famously has a disclaimer by the clubhouse stating: "Warning. The Black is an extremely difficult course which we recommend only for highly skilled golfers".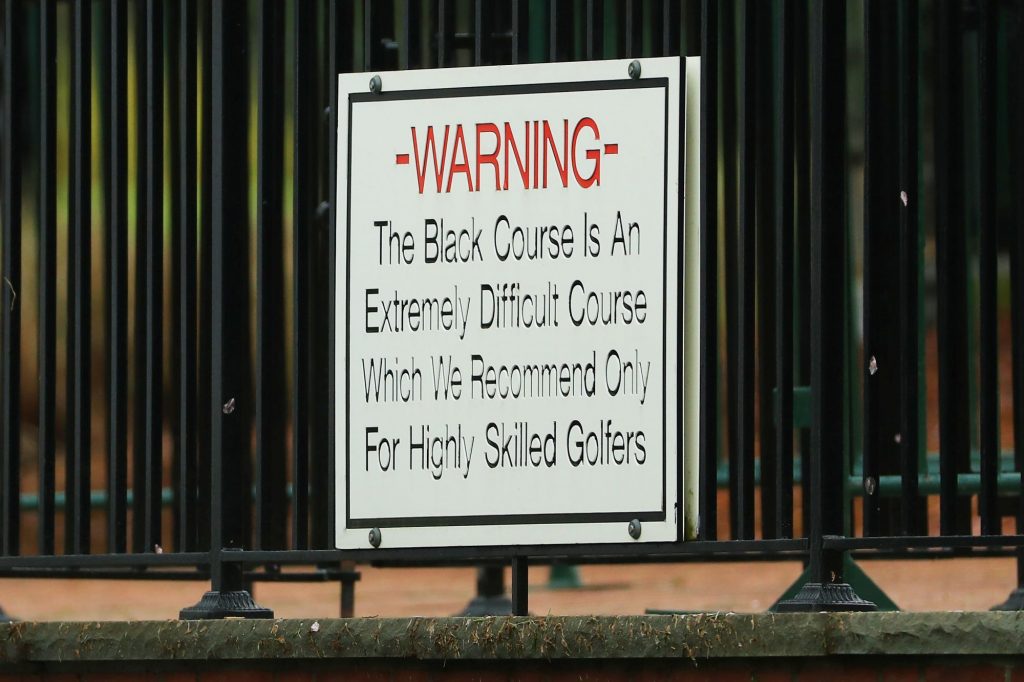 This week the Black will definitely see a field full of highly skilled golfers, and while the 3 ½ to 4 inch rough may not be as high and thick as during a U.S. Open, it will still be quite a challenge for the world's best golfers. The fairways are expected to be cut to similar widths as at the 2009 U.S. Open, and finding them will be very important.
So how difficult is the course going to play? It is a fact that in the two U.S. Open Championships played at Bethpage Black, in 2002 and 2009, it played as the most difficult course on the respective PGATOUR seasons in relation to par.
In the two FedEx Cup play-off events held at the Black in 2012 and 2016 it was the 16th and 12th hardest, much of the easier scoring thanks to the course being played as par-71 instead of par-70 as at the U.S. Opens.
The main challenge of this course is said to be tee-to-green, since the greens are relatively flat with gentle slopes. The players will also want to avoid the deep greenside bunkers that saw a below 50% sand-save percentage last time a FedEx Cup play-off event was held here in 2016.
The general opinion is that this course heavily favors the longest hitters, and this may be even more true this year with the event played quite early in the season for the U.S. northeast. If the conditions remain soft as expected, the course will play to its full length.
The weather forecast is for temperatures ranging between 10-20*C, with showers and gusty winds forecast for Thursday morning.
My two star-player picks and why:
There is no doubt that Tiger Woods will be one of the favorites to hoist the Wanamaker Trophy this Sunday following his epic comeback win at the Masters Tournament last month.
Having finished second to Brooks Koepka in the 2018 PGA Championship, Woods has been first, second and tied-sixth in his last three Majors played.
He won the U.S. Open here in 2002 when he was the only player under par at the end of the week, winning on a score of three-under-par 277 to beat Phil Mickelson by three shots.
In the 2009 edition of the event Woods finished in a tie for sixth-place, four shots behind the winner Lucas Glover.
Woods currently leads the PGATOUR in GIR percentage with 75.56%, which bodes well for a course that requires pin-point play tee-to-green. The only time in his career he has had a higher percentage than this was in 2000, a season in which he won nine events and three Majors.
The current world number six also has a chance to reclaim the OWGR number one ranking he has not held since early 2013. If he wins and Dustin Johnson finishes outside the top-10, and Justin Rose and Brooks Koepka do not finish second, Woods will again become number one in the world. A feat that seemed impossible not too long ago.
The defending champion Brooks Koepka has won three Majors since the 2017 U.S. Open and was tied-second to Woods at Augusta recently, reversing their positions from the PGA Championship at Bellerive Country Club in St. Louis, Missouri in August last year.
With his current form and recent Major record, he should perhaps be considered the number one man to beat this week.
Since the 2016 PGA Championship Koepka is a massively impressive 55-under-par in Majors, a full 15 shots better than the next player on the list. In that span of Majors, Koepka has won three times (two U.S. Open Championships and one PGA Championship) and no missed cuts.
The years he spent playing the European Tour, in what can be sometimes very trying weather conditions, means he should be ready for whatever weather the late Long Island spring will throw at him.
With a morning tee-time on Thursday, and the weather forecast as of today, coping with cool temperatures, rain and wind in the first round might prove to be extremely important.
Asian Tour Players in the field:
This week we have an impressive six Asian Tour players in the field, all making it into the event by their OWGR rankings.
Kiradech Aphibarnrat is mostly playing PGATOUR these days and the 2013 Asian Tour Order of Merit champion is coming off a tied-fifth finish in last week's AT&T Byron Nelson, his second top-five finish of the year following a tied-third at the WGC-Mexico Championship.
A very popular figure on the U.S. Tour, he might well have very good backing from the notoriously rowdy and harsh New York sports-fans. A factor not to be underestimated this week.
Kiradech should be long enough of the tee to contend this week, but his Strokes Gained: Tee-to-Green rank of 168th on the PGATOUR this season is perhaps a bit worrying.
However, his rank in Strokes Gained: Putting is near top of the class, and he currently sits at number three so far this season.
Justin Harding has since his win at the Commercial Bank Qatar Masters been playing almost exclusively in the U.S., and like Kiradech had a good finish in Dallas last week finishing tied-tenth.
With a tied 12th finish at the Masters Tournament last month he is a proven Major Championship contender, and his playing record since the start of 2018 until now is extremely impressive.
Already known among his South African peers as a great putter, he is currently ranked number one in Strokes Gained: Putting in the 2019 PGATOUR season. On a long demanding course with punishing rough, hitting the fairways will play a big part in who comes out on top this week. In addition to his impressive putting statistics above, Harding is ranked number five in Total Driving, and sixth in Driving Accuracy.
Jazz Janewattanond has perhaps been the breakout star of the 2019 Asian Tour season, although it must be said that his ascent to the top-ranks of the game started in 2018.
Since late May last year, Jazz has racked up an impressive 15 top-10's (11 of them top 5's) in his last 30 events played, including two wins at the 2019 SMBC Singapore Open and the 2018 Queen's Cup Presented by Bangchak.
This will be Jazz's second career Major Championship following his debut at last year's Open Championship and going by course reputation will be a totally different challenge compared to Carnoustie last year.
With a very solid all-round game, Jazz will be looking to make a big impact on the world stage at the year's second Major.
Shaun Norris had a great 2018 season with a total of 12 top-10's worldwide, including a win at the JGTO HEIWA PGM CHAMPIONSHIP in early November, a second at the Japan Open Championship and tied-second at the SMBC Singapore Open.
He finished second on the 2018 JGTO Money Rankings, having earned JPY103,942,450 or roughly US$950,000.
This will be Norris's third Major but first on U.S. soil, having previously made the cuts at The Open Championship in 2017 and 2018.
A naturally big and strong player, Norris may be able to handle the thick rough should he miss the fairways at Bethpage Black this week.
Kurt Kitayama has added a couple of victories to his resume since late last year, winning the AfrAsia Bank Mauritius Open last December, and the Oman Open this March.
Known as one of the longest drivers on the Asian and European Tours, the course might suit Kitayama's game just fine.
This will be Kitayama's first career Major Championship.
David Lipsky is enjoying a very solid stretch of tournaments since his win at the Alfred Dunhill Championship last December, coming off consecutive top-5's in his last two events to go along with a tied-10th at the WGC-Mexico Championship.
Playing in his third Major Championship and first in the U.S., Lipsky will be looking to improve on his current best Major performance of a tied-58th finish in The Open Championship in 2015.
Asian Tour members and notables' tee-times:
7:07 AM              Brandt Snedeker                             Kiradech Aphibarnrat                    Max Homa
7:18 AM              Henrik Stenson                                David Lipsky                                     Richard Sterne
7:29 AM              Mike Lorenzo-Vera                         Justin Harding                                  Sam Ryder
8:13 AM              Lee Westwood                                 Shaun Norris                                    Charles Howell III
8:24 AM              Brooks Koepka                                 Francesco Molinari                         Tiger Woods
1:38 PM               Rory McIlroy                                     Phil Mickelson                                          Jason Day
2:11 PM               Jazz Janewattananond                Tyler Hall                                            Michael Kim
2:22 PM               Dylan Frittelli                                    Andrew Filbert                                 Kurt Kitayama
Tournament Facts:
Prize money: TBA (US$11 million in 2018). Winner's share: TBA (US$1.98 million in 2018).
Defending champion: Brooks Koepka
Previous Majors at Bethpage Black:
Year                     Date                  Tournament                  Winner                           Score                  To par  
2002                     Jun 13–16           U.S. Open                           Tiger Woods                      277                        −3
2009                     Jun 18–22           U.S. Open                          Lucas Glover                     276                        −4