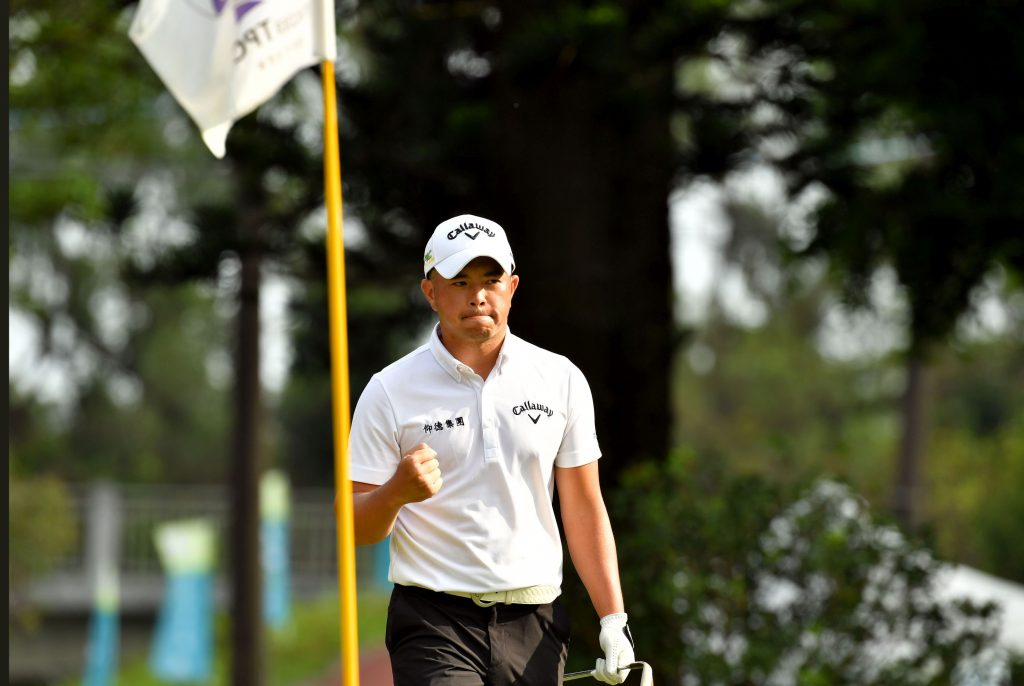 7th September 2019 | Asian Tour
Yeangder TPC Rd 3: What They Said
Linkou, Chinese Taipei, September 7: Read what players have to say following the penultimate round of the Yeangder Tournament Players Championship on Saturday.
Lin Wen-tang (Tpe) – Third round 65 (-7), Total 200 (-16)
This is my sponsor's event so for sure, it comes with a lot of pressure. But overall, I have been playing good. From playing for like eight over hours on the first day till now, everything has been good for me so far.
I just think you need to pay more attention when you read the greens here. I read it well today and managed to get the feel starting from the first hole to make like five birdies in-a-row. I feel very motivated for sure.
After that, I made a lot of consecutive pars, some good chips and some good saves. Left a few birdie putts out there after putting short, especially heading into the back nine. I was actually concerned about the slopes, that's why I keep hitting it short.
It was nice to finish with two birdies and a bogey-free round. I had a nice par save on the ninth hole. I hit it left and had to punch out from the rough. But I hit it too hard from there and injured my wrist. My wrist didn't feel good after that so I did some stretching and it got better.
My son was following me and he gave some ice pack to put on my wrist. The pain went off after that. The course condition is better this year I think, as you can see from the scores. The greens got softer after the rain earlier this week. You can stop the ball better on the green.
Players feel safer to attack the greens out there. It's been a long time since the halfway cut was set a one-under in this event I think. It was always over-par. I wouldn't say easier to play this week but the standard of play on the Asian Tour has definitely improved over the years.
I will stick to my own tempo tomorrow. I don't want to give myself any pressure. I will take it one shot at a time. The round started off a good note today. Hamamoto came up to me and said he's very happy to play with me and he remembered the shot I made to win the Hong Kong Open back in 2008. I felt good that someone still knows me and remembers that shot (laughs).
Yikeun Chang (Kor) – Third round 68 (-4), Total 201 (-15)
It wasn't a bad hole on the last actually. I hit two perfect shots. But I think I just had the unluckiest moment in my life. The first two shots were perfect but the second one went over like about 10 yards. I was literally right behind the tree. I had like nothing to hit from there.
But apart from that, it was a good round. I had a good start today. Actually, I didn't really hit the ball as good as I did the last two days. But I putted really well the whole round. I'm going to the range after this to work on my iron shots.
My driver is pretty good too. My iron-play was solid too. I mean I just got really unlucky on the last but I'm only one shot back. I am just going to the range to work on a few things. Same mindset for tomorrow. I have been playing really well.
Last week, I shot eight-under on the last day to finish second. I am just going to try and fire the pins tomorrow, hit the fairways and greens, keep making birdies and see what happens. I have another day to go. I have been playing well. I have a couple of second-place finishes throughout my career on the Asian Tour so it would be nice to finally get a W tomorrow.
Chan Shih-chang (Tpe) – Third round 68 (-4), Total 201 (-15)
I am still having problems with my driver. I am still not hitting it good. I also three-putted on the eighth to make bogey. I didn't feel confident with my game on the front nine. Yikeun putted well today and he hits it long. He just got unlucky on the last hole. But overall, he played well.
I have been going back to work on my game after every round this week. I haven't had much rest actually. I'll go back and practise again today. Tomorrow, I will try not to think too much about my driver and focus more on my short game and iron-play.
I played better on the back nine today but still missed a few birdie chances on the short par-fours like 14 and 16. I think it's important to get off to a good start tomorrow. It's an easy par-five on the first. Anyone who can start with a birdie there will have a more stable round and a good chance to win.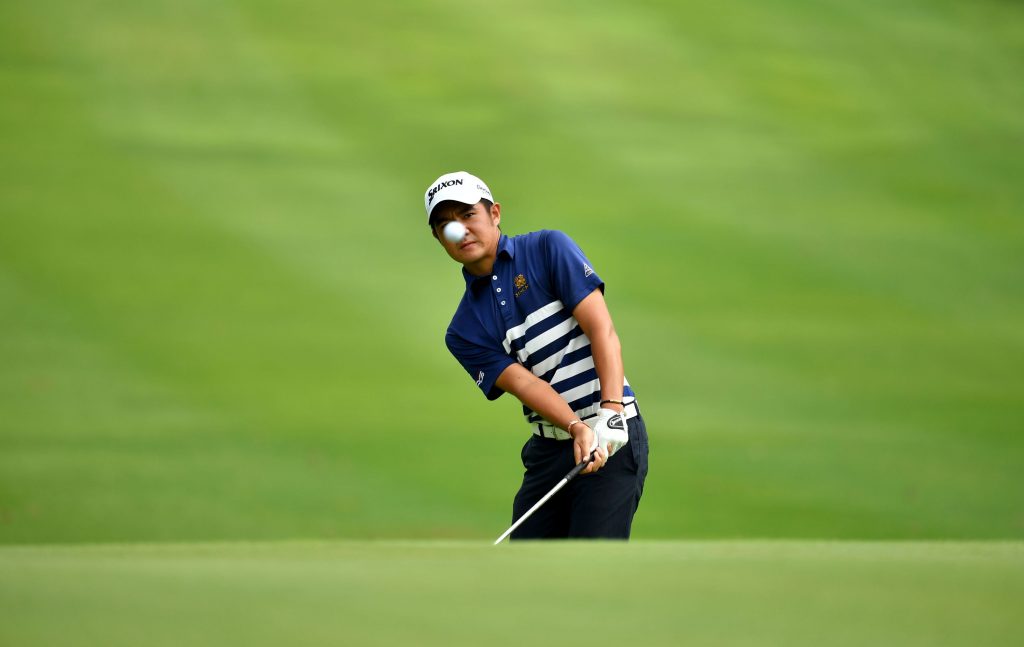 Kosuke Hamamoto (Tha) – Third round 68 (-4), Total 203 (-13)
I was hitting it really solid today and made a couple of good up and downs, all in all I'm pretty happy with my round today. I will just try to do my best, play my own game shot by shot and stay in my process. Just stick to that and whatever happens, happens.
It is actually a pretty good sign that my results are getting better week after week as that definitely gives me and my team a lot of confidence in what we're working on. I think it's just getting used to the environment and everything.
I turned pro at the end of 2018 so this is my first full season. I think everybody is just very good on Tour but I was lucky enough during the national teams I got some invites into some Asian tour events and local tour events, which gave me the experience in professional events. So when I came out here, I kind of knew what to expect.